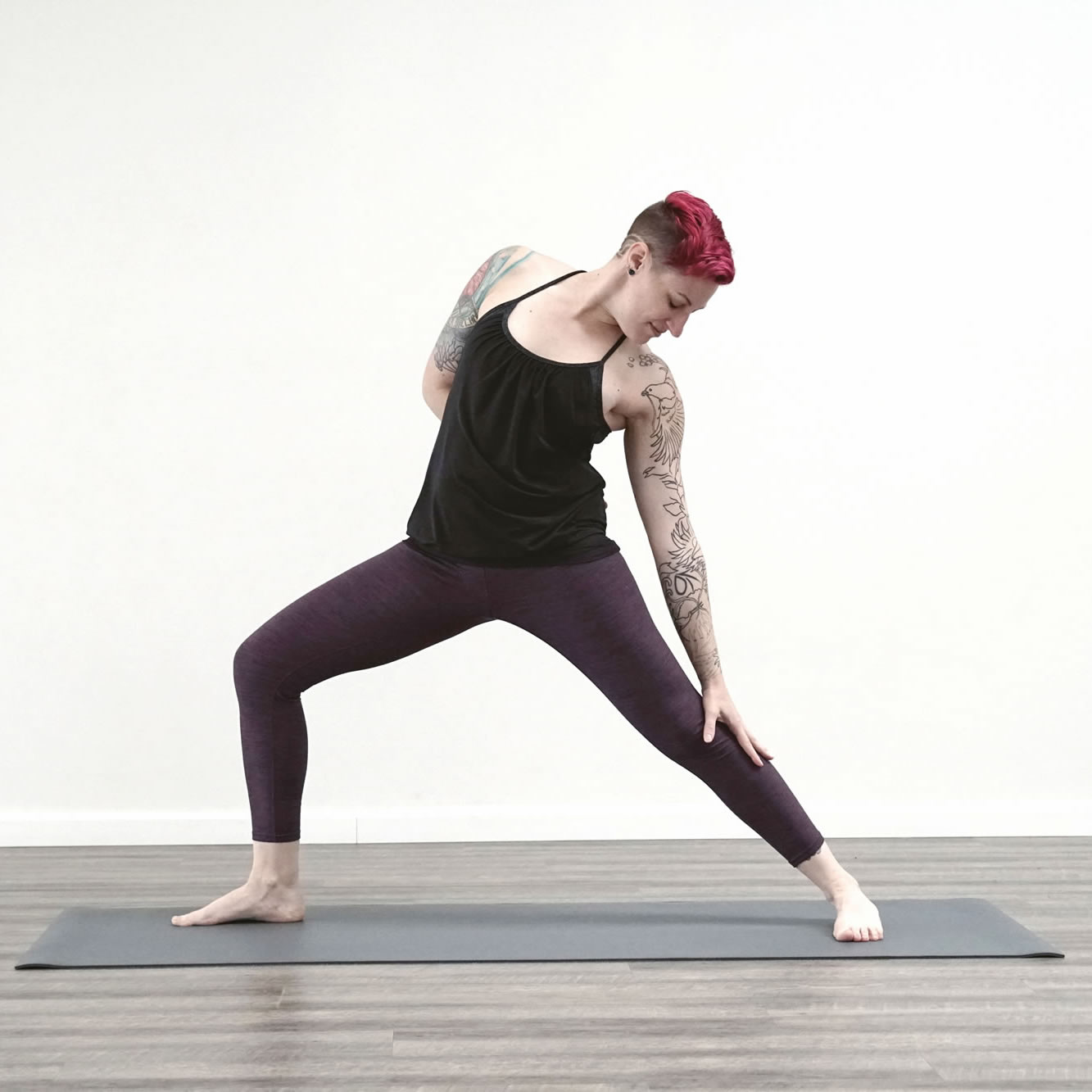 Kat Selvocki
Yoga Instructor, RYT 200
When Kat retired from Gotham Girls Roller Derby, yoga was the last thing she expected to find on the other side. That is, until she discovered a class called Yoga Fight Club, where she learned that she could do yoga AND hit people–in the same room. She was hooked, and then dove further into yoga practice, with a keen interest in restorative and therapeutic applications. Kat completed her 200-hour yoga teacher training under the guidance of Amanda Wentworth and Holly Coles, and has continued her studies with teachers including Susi Hately, Erica Mather, Jules Mitchell, Annie Carpenter, Gary Kraftsow, Max Strom, and Les Leventhal.
Kat firmly believes that anyone can do yoga; you don't need to be super strong or impossibly flexible. When you take one of her classes, expect to play with your edge, whether that's trying new shapes or slowing way down. Get ready to pay attention to your breath, how you use your hands and feet, and how you align your body. Be open to exploring and to learning something new about how your body moves that you might not have noticed before!
Practice with Kat
Find out when to catch Kat in the studio!