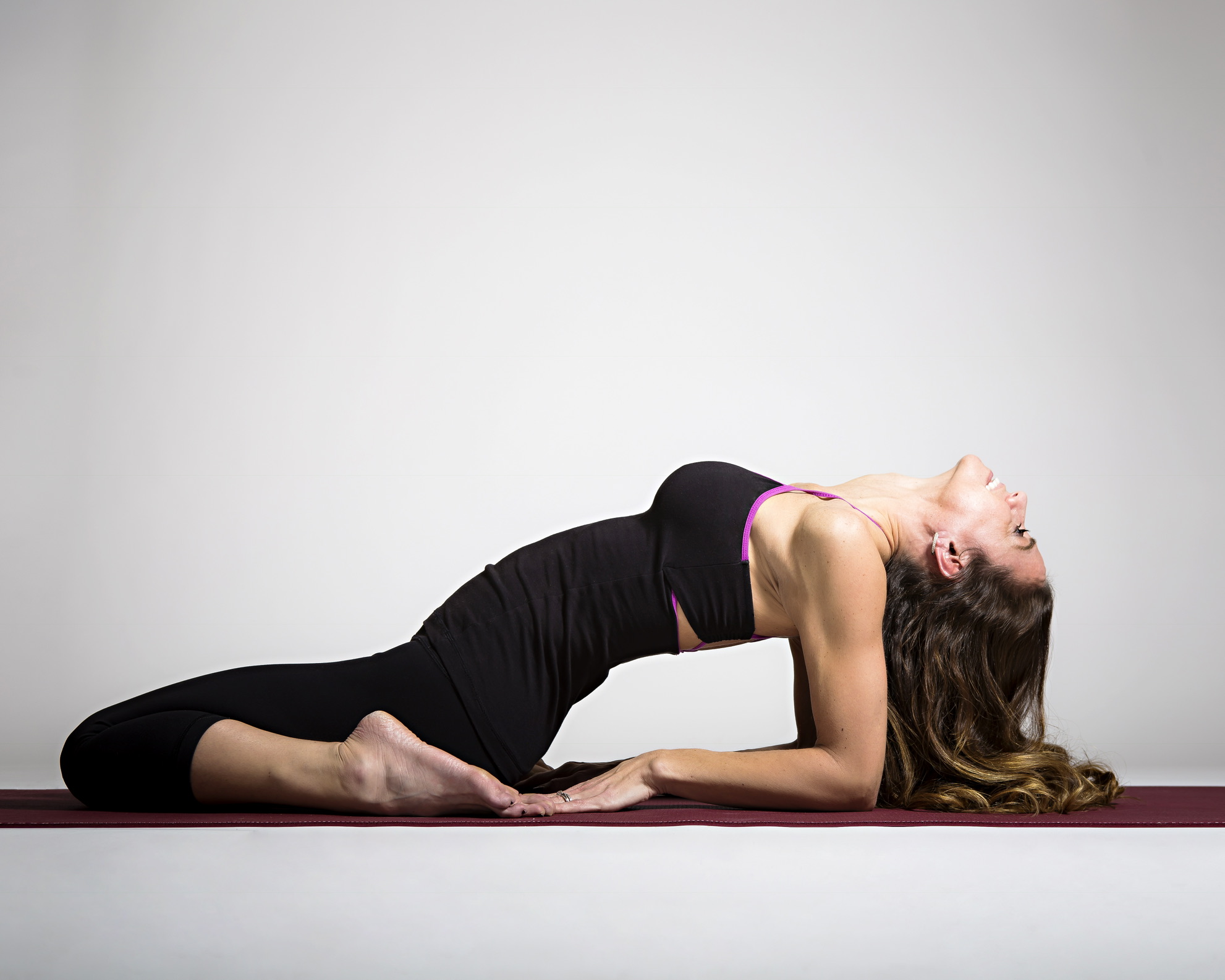 Liz Tenenbaum
Yoga Instructor, RYT 200
Liz is a Chicago girl at heart who's recently made her way to the West Coast from the East Coast of Lancaster, PA. As a Broadcast Journalism major from the University of Kansas (go Jayhawks!) she's used the skills of public speaking and effective communication throughout her teachings.  She began her practice in 2008 at a Bikram Yoga Studio in Chicago. Yoga began to transform her physically and mentally and she was hooked. While pregnant with her daughter in 2014 she continued her practice at various Hatha, Ashtanga, Vinyasa and Prenatal classes. After a hiatus after her daughter's birth she found Yoga calling again and when she moved to Lancaster with her family in 2015 she took on a weekly Karmi volunteer position at a local studio, Evolution Power Yoga. It was there she took the leap to follow her passion and graduated from her 250hr Teacher Training in December 2016 and thereafter taught at multiple locations throughout Lancaster to an array of students. Liz's Power Vinyasa Flow classes follow the Baptiste sequencing and style with added elements of strength building, breathing exercises and mediation.
Liz believes that yoga is so much more than the practice in the studio; it's about connecting with your community and creating an environment to become present to yourself.
Outside of the studio Liz enjoys spending time with her husband,Adam, and their daughter, Ada. As new residents and an active member of the Junior League of Olympia, she's fallen in love quickly with the scenery, the kindness of the residents and the city overall.
Practice with Liz
Find out when to catch Liz in the studio! Only Liz's classes and events are shown below. You can also visit Tuladhara's full schedule.