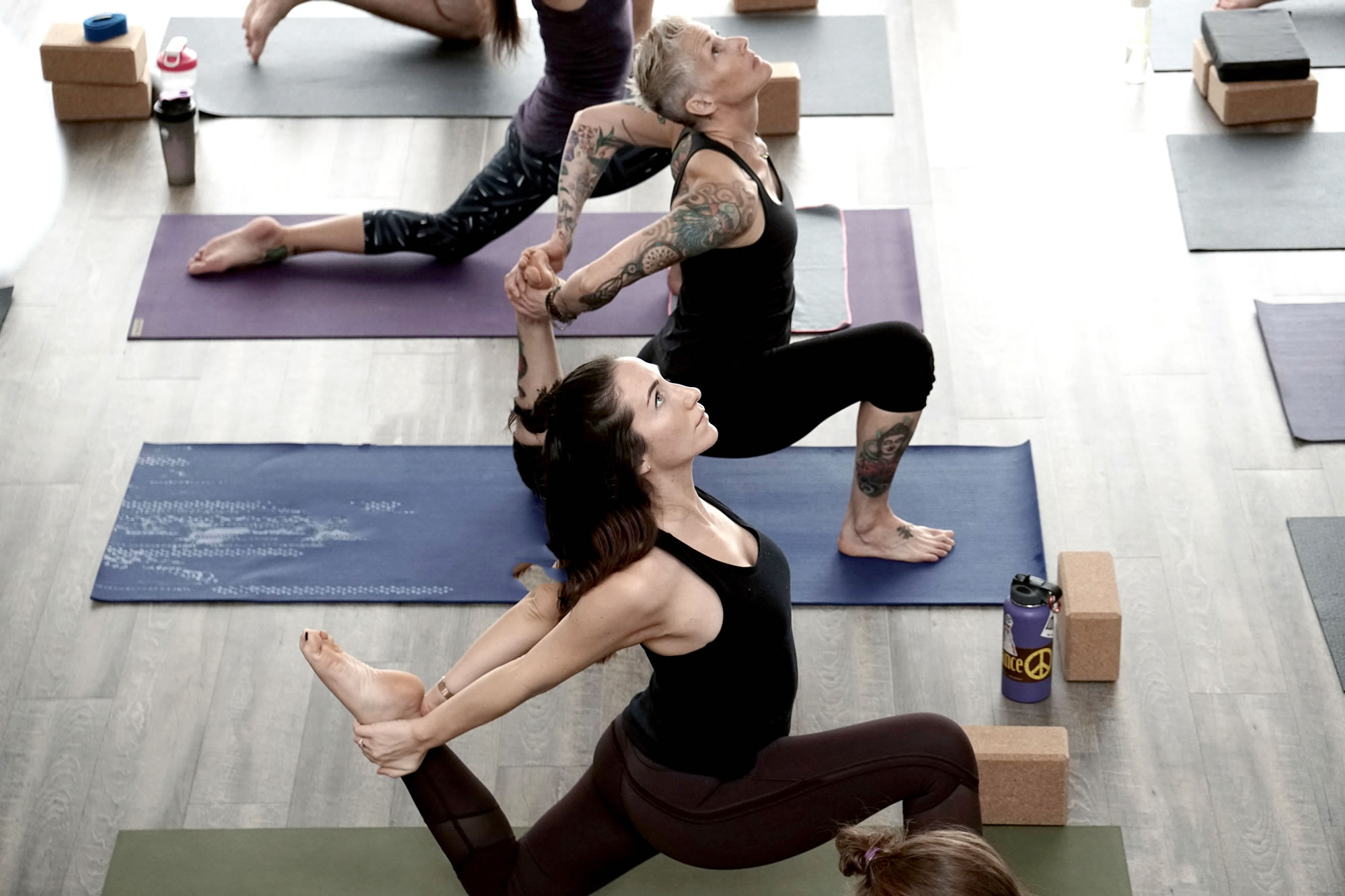 Beyond Your 200 Hours
In this program, you will receive 42 hours of continuing education credits broken into 3 modules over 4 weekends to help you expand and grow your teaching! The first modules will be tailored specifically to helping you be a more effective communicator, planning dynamic classes, and specific mentoring and feedback on your teaching and delivery. In addition, two public workshops are included to further your training: the Art of Hands on Assists and the Inner Life of a Teacher
Building Safe and Dynamic Classes
Putting postures together in a cohesive, balanced way that cultivates a particular outcome is perhaps the most important skill we can foster as teachers.  This module, broken into two weekends, will include how to build safe and dynamic sequences to enhance your teaching.  Planning and intentional sequencing can keep you inspired and reduce burnout by reconnecting to your purpose and intentions as a teacher.
In this workshop, you will:
–       Come away with a sequencing framework that will organize your creativity and build a sustainable curriculum that will help your students progress in their practice.
–       Learn how to create balanced classes rooted in solid principles of alignment and with consideration of the needs of the modern body.
–       Learn how to work skillfully with themes, cultivate your authentic voice, and create purposeful class plans.
–       Improve the efficacy of your verbal cues and communication skills
Dates: TBD
Cost: $189
Members receive a 10% Discount. If purchased with The Art of Assisting and Inner Life of a Teacher, receive 15% OFF
This course counts towards 20 hours of Continuing Education Credits
The Art of Hands on Assisting
Dates: TBD
Instructors: Alicia Barrett and Sona Buchanan
Assisting provides a wonderful opportunity to support your students, facilitate attunement to the wisdom of their own bodies, and affirm their efforts.  A posture is never inherently bad or wrong. A teacher is there to support the student's exploration into her/his own body and how it works and feels. In this module we will explore
-Creating an empowering, confident approach to assisting students in their practice
-Establishing safe, effective & appropriate touch
-Different types of assisting – when, why & how to use them
-Learn key physical assists for all major asana groups: Sun Salutations, Standing, Forward Folding, Backbending, Twisting, Inversions & Savasana
-Direct experience of physical assists in a classroom setting
Inner Life of a Teacher
Dates: TBD
Instructors: Alicia Barrett & Leslie Whitecrow
About the immersion:
Are you looking for ways to be more impactful in your teaching? Do you want to give more of your own unique voice to your classes and to create more impactful and authentic experiences with your students?
We believe one of the best ways to live and teach authentically is to understand who you are, what is important to you, and what you really want to give to the world- In essence, to explore your dharma or purpose! This workshop will color outside of the lines of a typical "workshop" and allow you to go deep and explore your inner life and voice!! There will be Asana, discussion and breakout groups and juicy questions!