The Best Way to Begin!
We want EVERYONE to experience the amazing benefits of Yoga! Our 4 Week Yoga For Beginner series will get you started off right!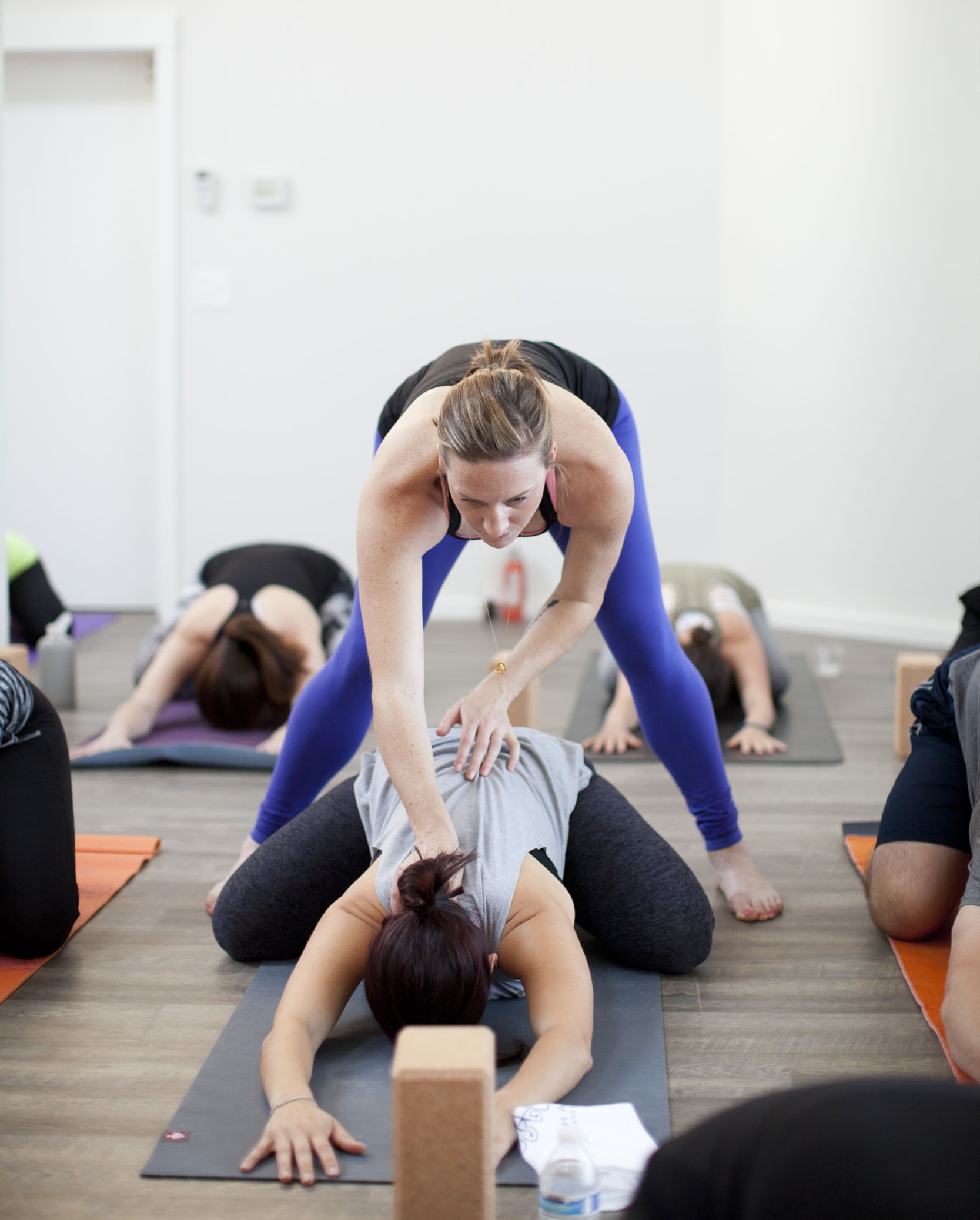 First Time on a Yoga Mat?
Our Four Week Yoga For Beginners Series is Your Best Way To Start!
Yoga is fun!! But if you are new to yoga, want to improve your flexibility, or get healthy, Yoga can be a little scary.  Specifically designed for beginners, this series is an introduction to yoga in a safe and supportive environment where the only requirement is that you have no idea what you are doing (don't worry, we will help with that)!  This Beginner Series is designed specifically to help new yoga students get acquainted with the poses and postures quickly and get ready for public classes. This class covers the fundamentals of yoga philosophy, how to breathe, and step-by-step instruction on the foundational yoga postures including modifications or adjustments to fit your needs and abilities.
Please wear exercise clothing that allows for comfortable movement and arrive 15 minutes early with a water, towel and yoga mat. If you don't have a yoga mat, don't worry, you can use ours for free!
4 small semi private group sessions so you have more one on one time with the teacher!
Instruction on the fundamentals of yoga postures, breathing and meditation techniques to get you up to speed quickly for public classes
All students are totally beginners. You stay with the same group for all 4 classes
COST: $157 includes unlimited yoga at all studios! $108 for 4 classes only.
Register for our Most Popular Way to Begin! New Series Starting Soon in All Locations!
"When I walked through the doors of Tuladhara Yoga in July 2016, I had never set foot in a yoga studio before or taken a yoga class. I began my "yoga journey" by enrolling in the Yoga for Beginners Series.  It helped me start with a solid foundation to grow. Learn how to do it right, right from the beginning. Your yoga practice will grow, and you will grow with it!" 
Got Questions? Here is What You Need To Know
What are the best classes for beginners?
While you're welcome to take any class, most beginners find the Beginner Series the most helpful. Other classes that are a good starting point to exploring yoga for the first time are Yoga Basics, Yin Yoga, and Hatha classes. Once you feel ready, graduate to Yin Yang Fusion, Vinyasa Level 1 and onto Mixed Levels Vinyasa which is our most challenging class.
My first class was hard! What should I do?
If it were easy, everyone would do it! Give yourself at least 10 classes to get comfortable.
What temperature is the studio?
In general, the room is gently heated between 78 and 82 degrees to help increase flexibility and circulation.
Is there etiquette I should know about?
Leave Your Worries and Shoes at the Door: Please remove your shoes when entering the practice space.
Silence Your Cell Phones: You deserve time to focus on you without distraction, so please silence your cell phone! We also ask that you are quiet in the yoga room so students can meditate and relax before class begins.
Refrain from Perfume or Cologne: Out of respect for your fellow classmates, we ask that you refrain from using perfumes or cologne while in the studio space.
Be On Time: The studio will open at least 15 minutes before class begins. Please be on time because the doors will lock promptly at the start of class.
What should I bring?
A water bottle and towel will ensure you're hydrated and comfortable during class.
A yoga mat is essential for each class. If you forget yours or don't yet own one, you can use one of ours or purchase one from us.
What should I wear?
Wear comfortable, light exercise clothes that allow you to move freely and sweat in!
What if I get tired?
During any class, feel free to rest.  Whether you are a new yoga student or you've been practicing for a long time, resting is a sign of strength and respect for your body.
Can I bring my children?
We love kids, but unless they are practicing yoga, they can not be in the studio or left unattended in the lobby.
Have more questions? You can stop by the studio or give us a call at 253-244-9056 or email us at
[email protected]