Tula Mobile Yoga
 Yoga and Meditation For Your Group or Business
Yoga and Meditation For Your Group or Business 
We Bring Yoga To You! Virtually and/or In-Person
Tula Mobile Yoga  offers specialized yoga and meditation classes to meet the needs of your business at your business with high quality virtual and in-person offerings. We have outstanding accredited yoga teachers that will tailor any class to meet your needs; yoga and meditation for employees, special team building events, or specialized yoga classes for the military, students or retirement communities, or for your hotel guests . We also offer private in-studio and virtual classes and courses as well!
Yoga and Meditation For Your Employees
Yoga is growing in popularity as people experience the benefits of yoga, meditation and breathwork to help them improve their health, contentment and mental clarity. Do you want to reduce stress in the workday, improve retention, and attract top talent? Bring Yoga to Work! Some of the benefits of yoga in the workplace:
Yoga helps manage stress and promotes clarity, calmness and improved focus
Yoga promotes an awareness around the important mind/body relationship
Yoga can improve creativity and productivity through deeper awareness
Yoga creates strength and flexibility while fostering relaxation to reduce injury and improve well-being
Yoga improves balance, respiration, energy, vitality and circulation
Yoga can be a fun team building experience promoting inclusion and connection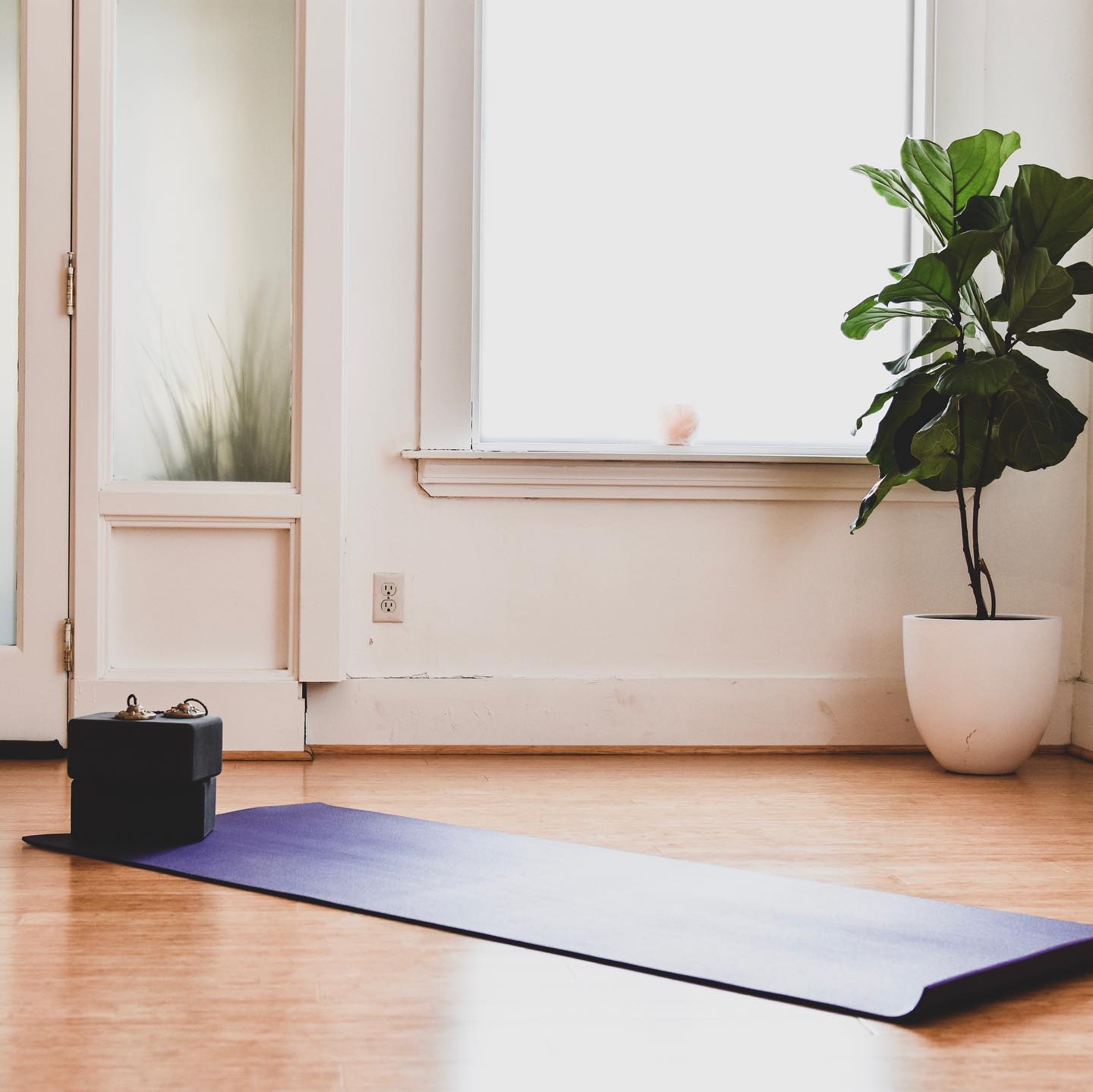 Learn More About Our Workplace Programs
Specialized Yoga and meditation sessions for your employees and business! Happy employees are more productive!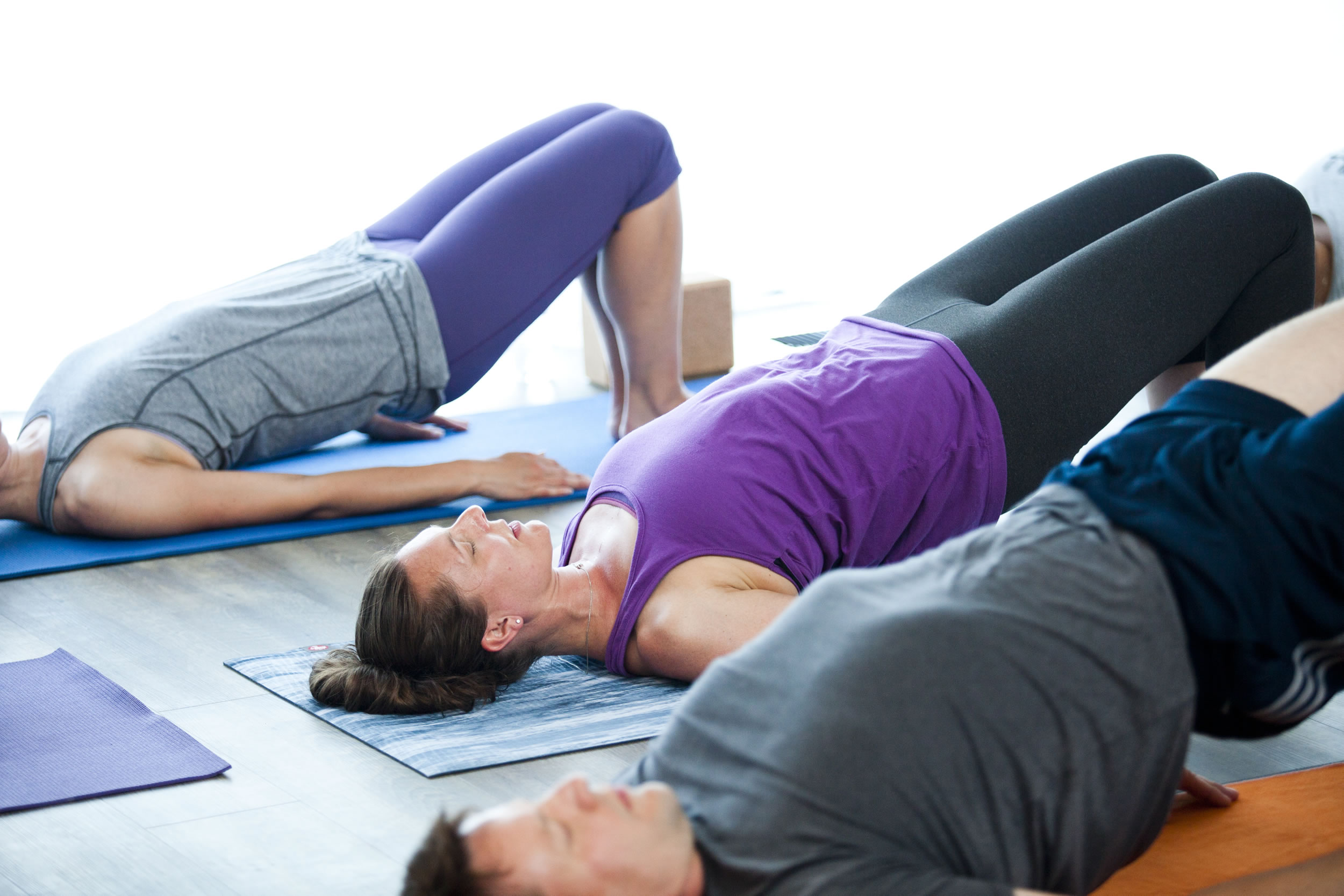 Yoga and Meditation For Your Clients and Customers
Do you want to add value to your already great service? Hotels, retirement communities, schools, trade shows, and corporate meetings all are catching on to the benefits of making wellness a priority for their clients.
Offering Yoga and a wellness focus to your already great service adds value and lets your customers know you care.
Yoga and meditation sessions can be great for breakout groups at your big meeting.
Interactive wellness and mindfulness workshops can let your clients and customers know that wellness is a priority.
Weekly onsite or virtual yoga and meditation classes at your retirement community, apartment building, or school will inspire the clients you serve.
Learn More About our Programs for Clients and Customers
Add yoga and meditation to enrich the experience at your next special corporate event or retreat. Our certified teachers will bring Senior Yoga to your retirement community, in person or virtually! Seniors love yoga as it increases mobility, balance and mental clarity.
THE TULA MOBILE EXPERIENCE 
Tula Mobile Yoga offers specialized in-person and virtual classes, events, and coaching sessions to help your team, customers and community. We will create a program or offering that meets your specific needs.
Why Hire Us?
When you hire Tula Mobile Yoga for your employees or customers, you can be sure you're hiring the best! Our staff of teachers are highly skilled, experienced and responsive, as well as accredited, insured and CPR/First Aid certified.
Experience and Professionalism Matters
We have been in business since 2016 and have extensive experience working with diverse populations and all levels of experience: from senior centers to colleges, from yoga first-timers to seasoned practitioners, and from military early morning wake-ups to evening restorative wind-downs.
Certified & Insured
We ensure that all of our teachers are certified through Yoga Alliance (RYT) and have additional certifications to work with diverse populations. We fully screen and train each of our teachers and we only work with the best. Then we match our outstanding teachers with your needs!
Experts in a great Virtual Experience
Want to be a certified Tula Mobile teacher?
We offer training to teachers!  Reach out out to us to learn more!
Contact Us? We are happy to help!
Leadership Coaching and Consulting
We also pair yoga and meditation with leadership coaching and consulting.
Leadership Coaching and Consulting
Alicia has extensive experience in leading large teams to achieve great results, building cohesive teams that love to win, as well as developing leaders to move to the next level of their careers. Benefits of using a professional coach can include:
Fresh perspectives on personal challenges
Enhanced decision-making skills
Greater interpersonal effectiveness
Improvement in productivity
Clarity in reaching goals
Increased self-confidence, self esteem
Improved communication skills
Stronger interpersonal skills
Enhanced work performance
Improved work/life balance
Effective organization and time management
Heightened team effectiveness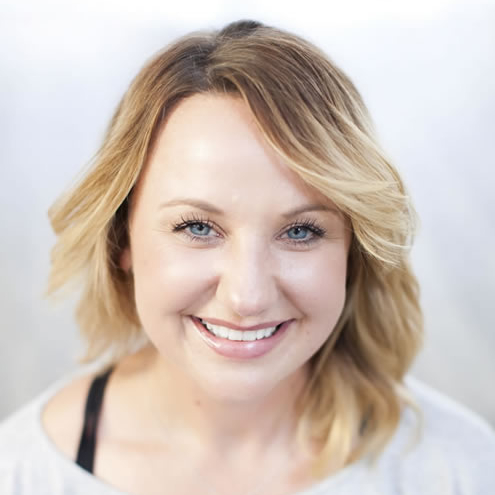 "Alicia champions development in people. She has incomparable listening skills and uses her talents and trainings to extract the answers that you already have inside."
"Alicia is a gifted leader who has the ability to quickly assess others, providing developmental feedback, coaching and support meeting the needs of the individual, her team and clients alike. She is intelligent, empathetic and sincerely interested in helping others achieve their goals."
"While working for Alicia, I was able to explore who I wanted to be and what I wanted to stand for as a leader. It was under her guidance that I learned to be a confident leader who is not afraid to tackle the tough situations."
"The only assumption Alicia makes is the one of good intent and she taught us to lead that way. As I move forward in my career, I reflect back to those moments where I struggled and had candid moments with Alicia. Those moments made me a better leader because of the coaching Alicia provided. Those are the moments where I say to myself, I am blessed to call Alicia my mentor and friend."
"Alicia is a great person and true to herself in all her interactions. She is comfortable with honesty, approaches challenges with optimism, and is someone you would like to be your boss, your coach, or your friend."
"Alicia Barrett understands it's about People first, Results always, which allow for successful people to move forward!"