Class Descriptions & Levels of Effort
Below is a description of each of our classes. We have listed them in order of effort and experience suggested- most effort and experience to least effort and experience to help you find the right classes for your experience and energy level. Our definition of effort relates to the strength, stamina and pace required for the class. Lower effort classes will not get your heart racing and muscles burning as much as higher effort classes. Please note these are general descriptions, as each instructor does bring their own unique spin on each style of class. Our Level Up Classes are offered monthly and private instruction are based on student needs.
Level Up!
This class is great for: Intermediate/ Advanced
Level of effort: High
Want to take your practice to a new level? Join us for this expanding levels Vinyasa class where you will build on your existing practice by exploring arm balances, inversions, and more complex postures. This class is geared toward students wanting a challenge or students who want to build on their intermediate practice. This class is not suitable for beginners. Offered Monthly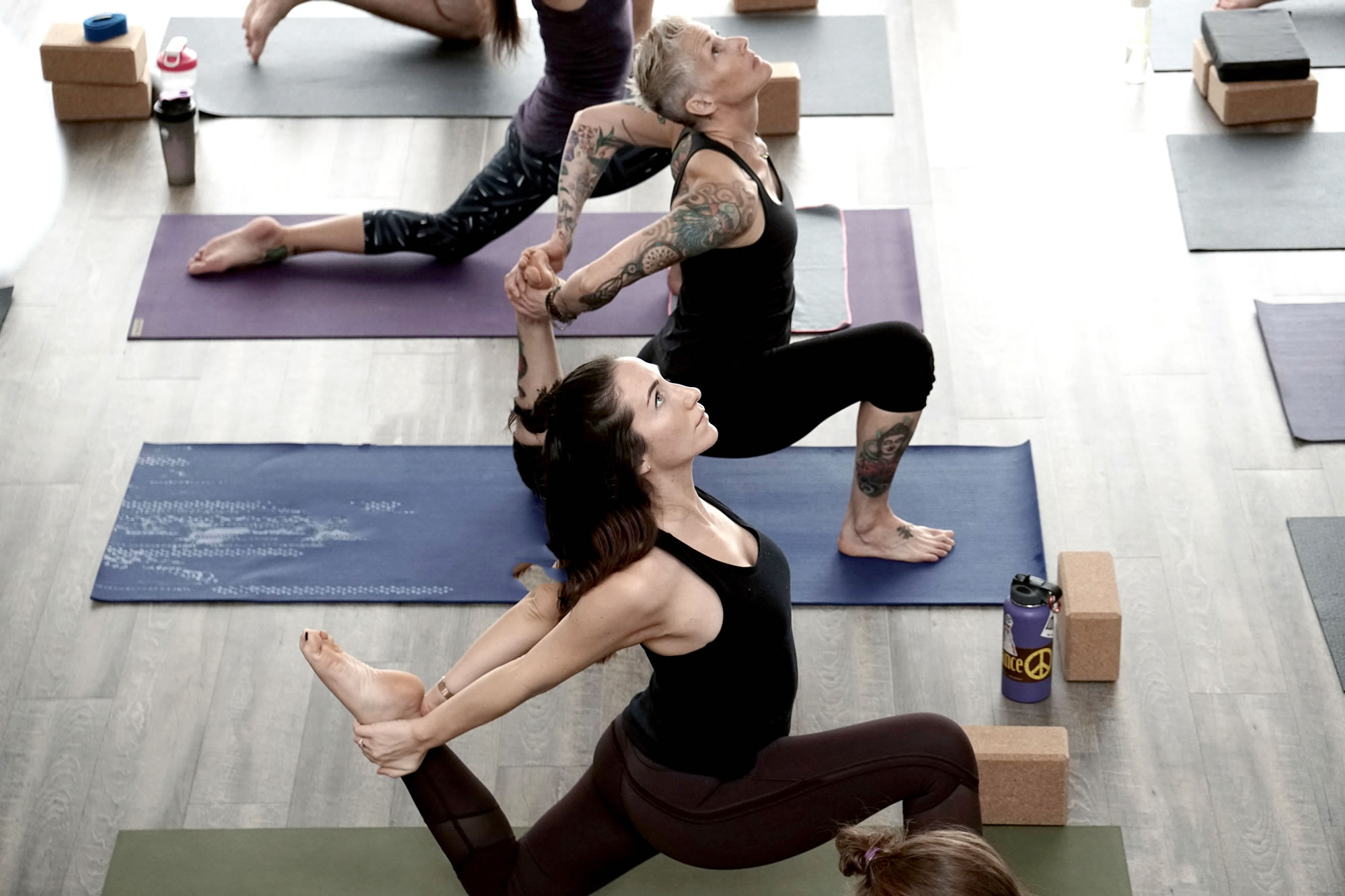 Vinyasa Strong: Level 2+
This class is great for: Seasoned Practitioner/ Intermediate/Advanced
Level of effort: High
Vinyasa Level 2 is an athletic, vigorous and dynamic, flow-based yoga that focuses on more advanced posture sequences, inversions, and pace. Challenge yourself to build strength, cardiovascular health, flexibility, and concentration as you experience Vinyasa as a true movement based meditation. This class is sweaty, challenging, but also a lot of fun! You will build on your practice and try on more advanced poses! We suggest you have familiarity with Sun Salutations A & B before joining a level 2 class.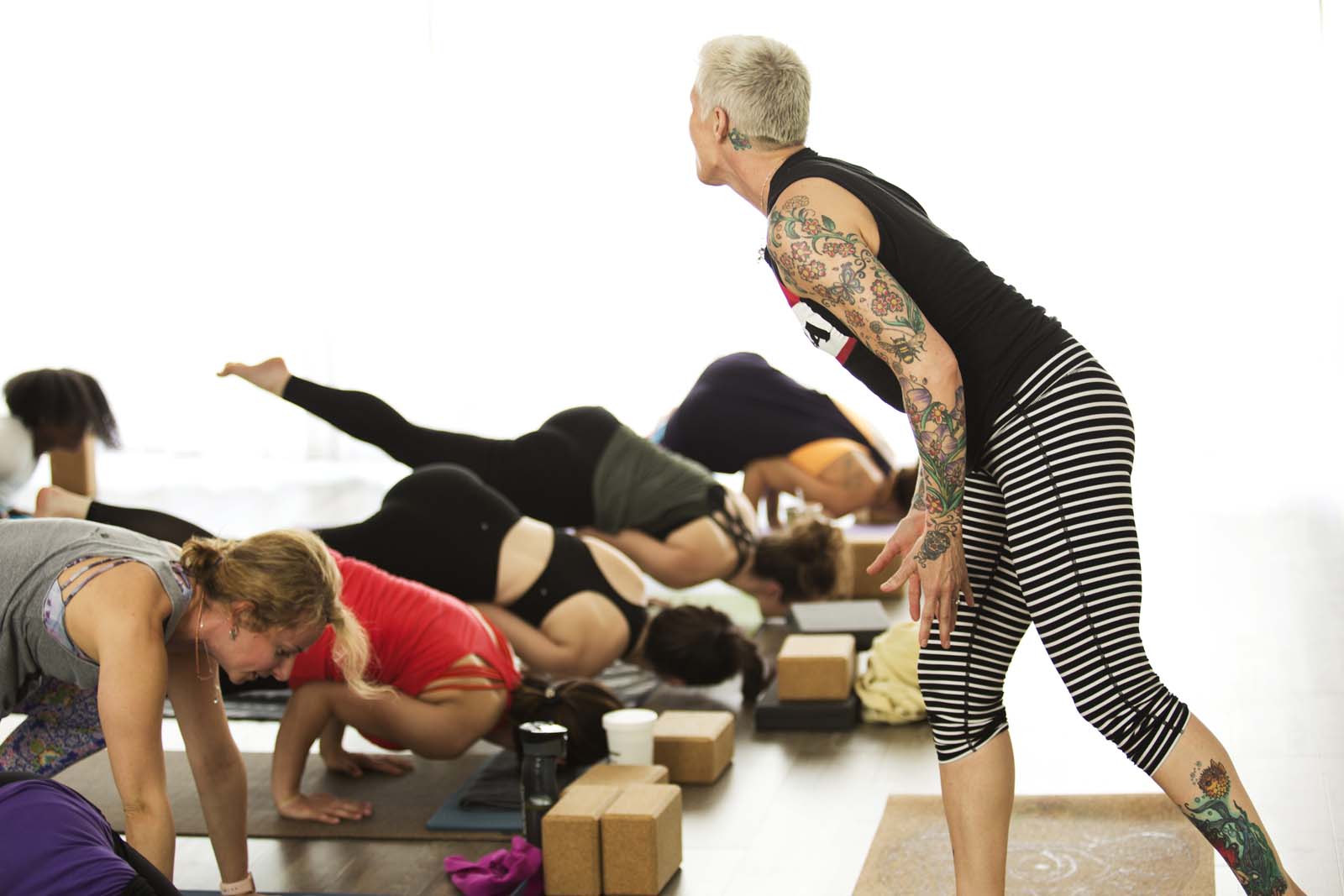 Vinyasa Flow: Mixed Levels
This class is great for: Seasoned Beginner /All Experience Levels
Level of effort: Moderate to High
Vinyasa Mixed Levels has something for almost everyone.  This class offers a challenge at a more moderate pace that leaves time to focus on the fundamentals of linking breath with movement. Modifications are offered throughout class and we encourage you to slow down and rest any time you need to. You will leave this class revitalized physically and mentally. Should have some familiarity with Sun Salutations and basics postures to attend this class.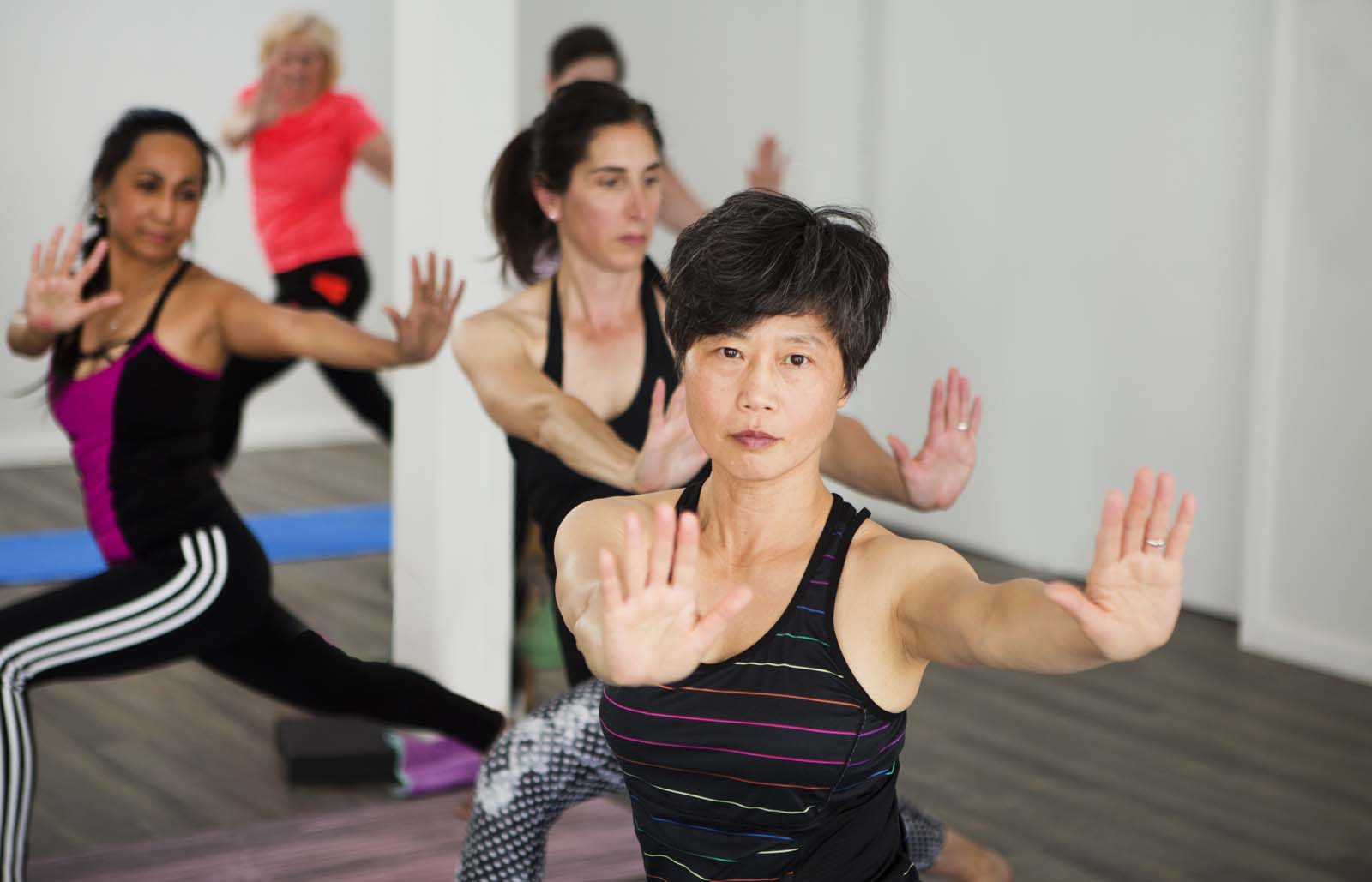 Align: Hatha Strength and Stretch
This class is great for: Beginners /All Experience Levels
Level of effort: Moderate
Align is a Hatha yoga class that focuses on building body awareness, mindfulness, strength and flexibility. This class will reinforce alignment and mechanics so that you can truly experience the poses in your body. You will be challenged with strong holds but without an emphasis on rapid transitions. This moderately paced class is perfect for beginners looking to build experience and confidence, as well as seasoned practitioners who want to enhance their self-awareness and focus in poses.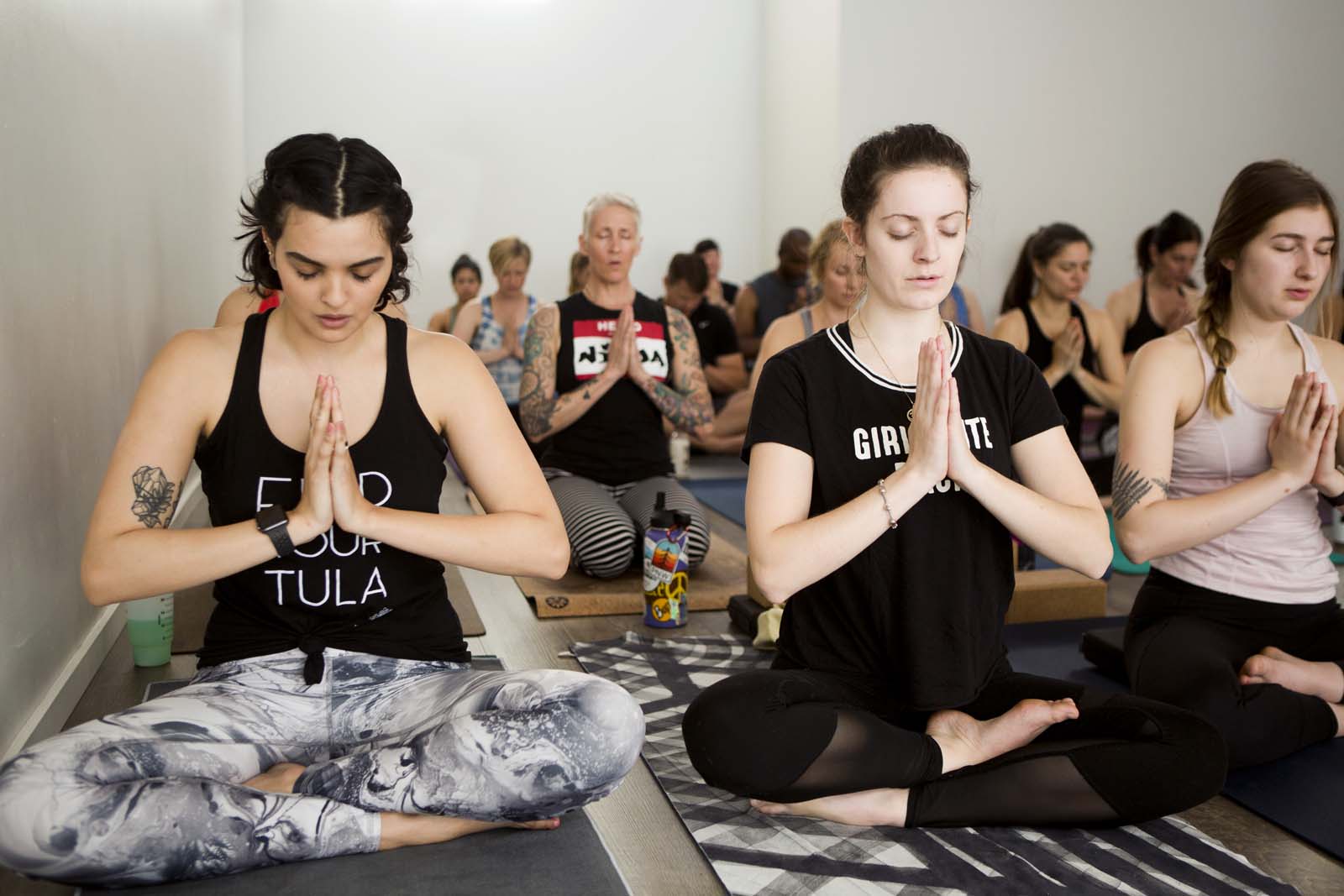 Flow and Restore: A fusion class
This class is great for: Seasoned Beginners /All Experience Levels
Level of effort: Moderate
Find balance, build strength and cultivate a sense of ease in this yoga practice. The first part of the class will be a slow flow Vinyasa deepening the mind-body-breath connection; the second half of the class will use gentle, restorative & yin poses that will help you let go of stress and tension in the body and mind to relax and completely unwind.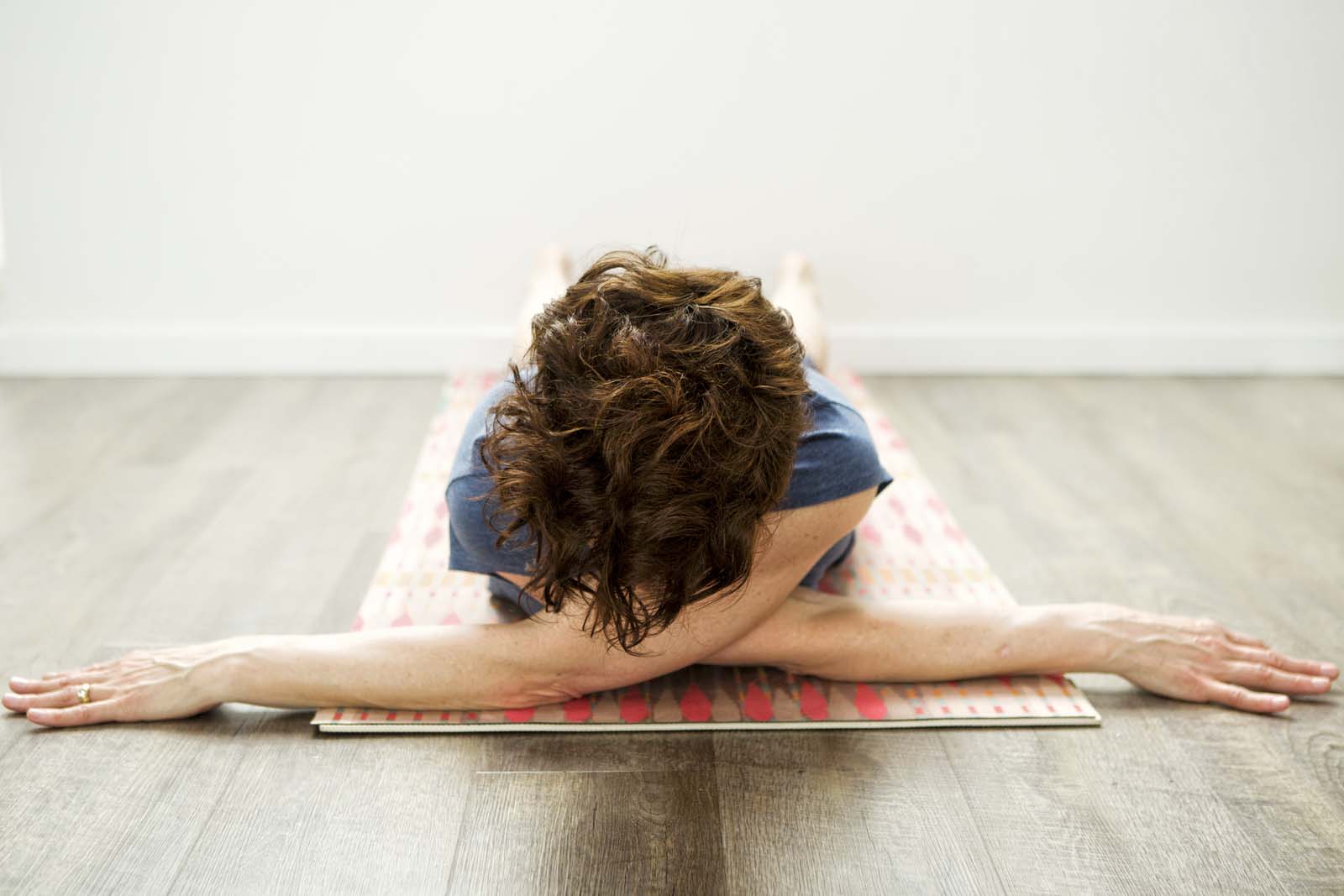 Yoga Basics
This class is great for: Beginners/All Experience Levels
Level of effort: Moderate
A Basics class is a place for people to begin their yoga practice or to reconnect with their yoga roots. In Yoga basics you will learn the fundamentals of yoga postures and breathing techniques. The supportive environment of this class will provide you with the foundation to develop a safe and rewarding yoga practice.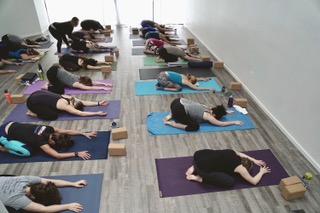 Gentle Yoga and Meditation
This class is great for: Beginners/All Experience Levels
Level of effort: Low
Gentle yoga and meditation is a great class for anyone wanting to lose tension and stress! This class incorporates sequences to warm up the body, as well as slower paced movements focusing on alignment, strength, balance, and flexibility. … No experience or flexibility required. You will also get plenty of time in meditation to calm the mind and central nervous system!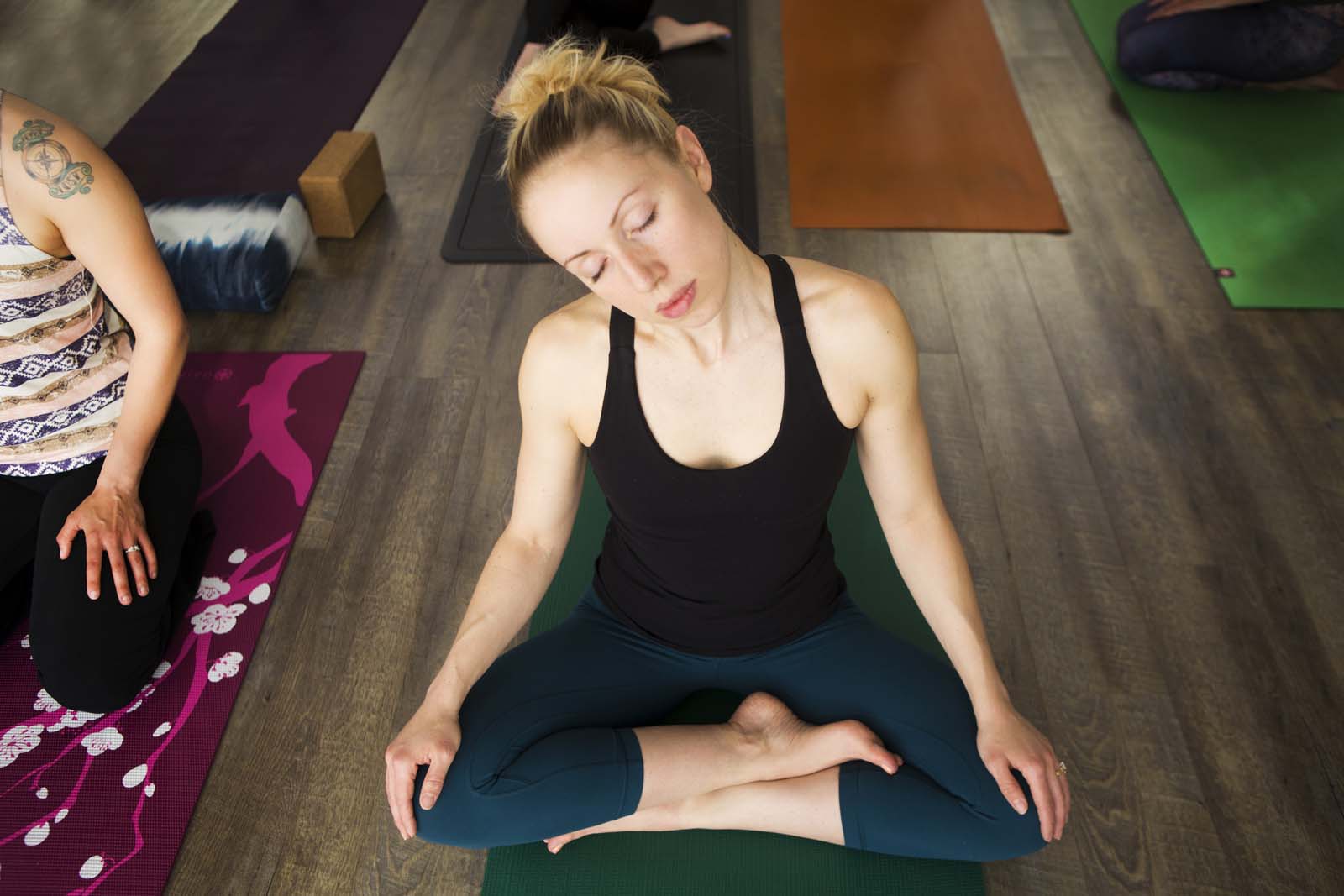 Yin Yoga
This class is great for: All Experience Levels
Level of effort: Low
Yin Yoga involves a relaxed practice of floor postures that are held from three to five minutes at a time. This practice builds flexibility and allows time to drop in to deep meditation. Our Yin Yoga classes are a perfect complement to a more active style of yoga such as Vinyasa. This class is accessible to all levels, including first time students.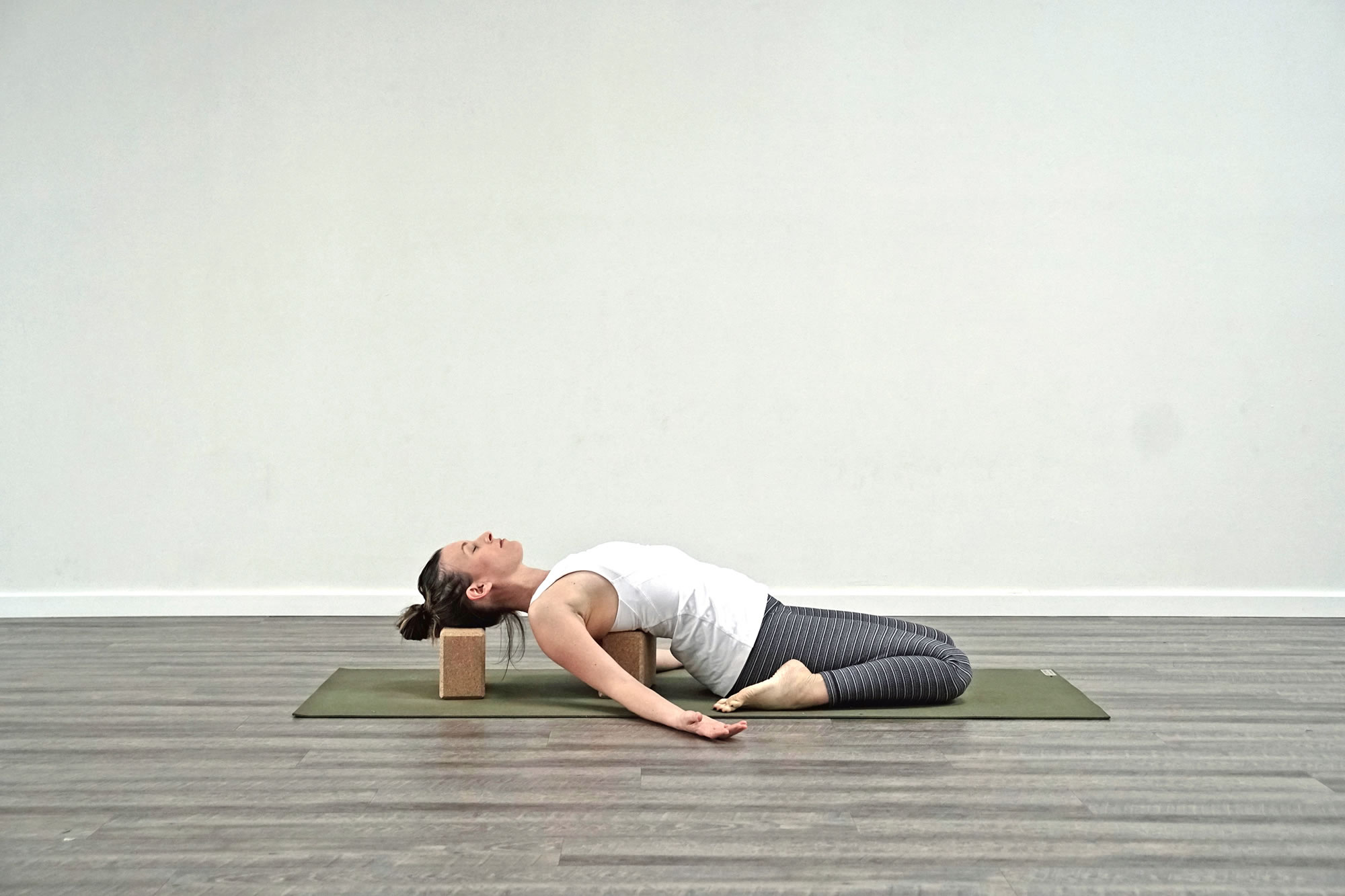 Restore and Roll:
This class is great for: All Experience Levels
Level of effort: Low
Join us for some R&R: Restore and Roll! A myofascial release class incorporating gentle yin stretches to help your body regain mobility and feel at ease. An assortment of Yoga Tune Up Balls are used to help you relax into bliss!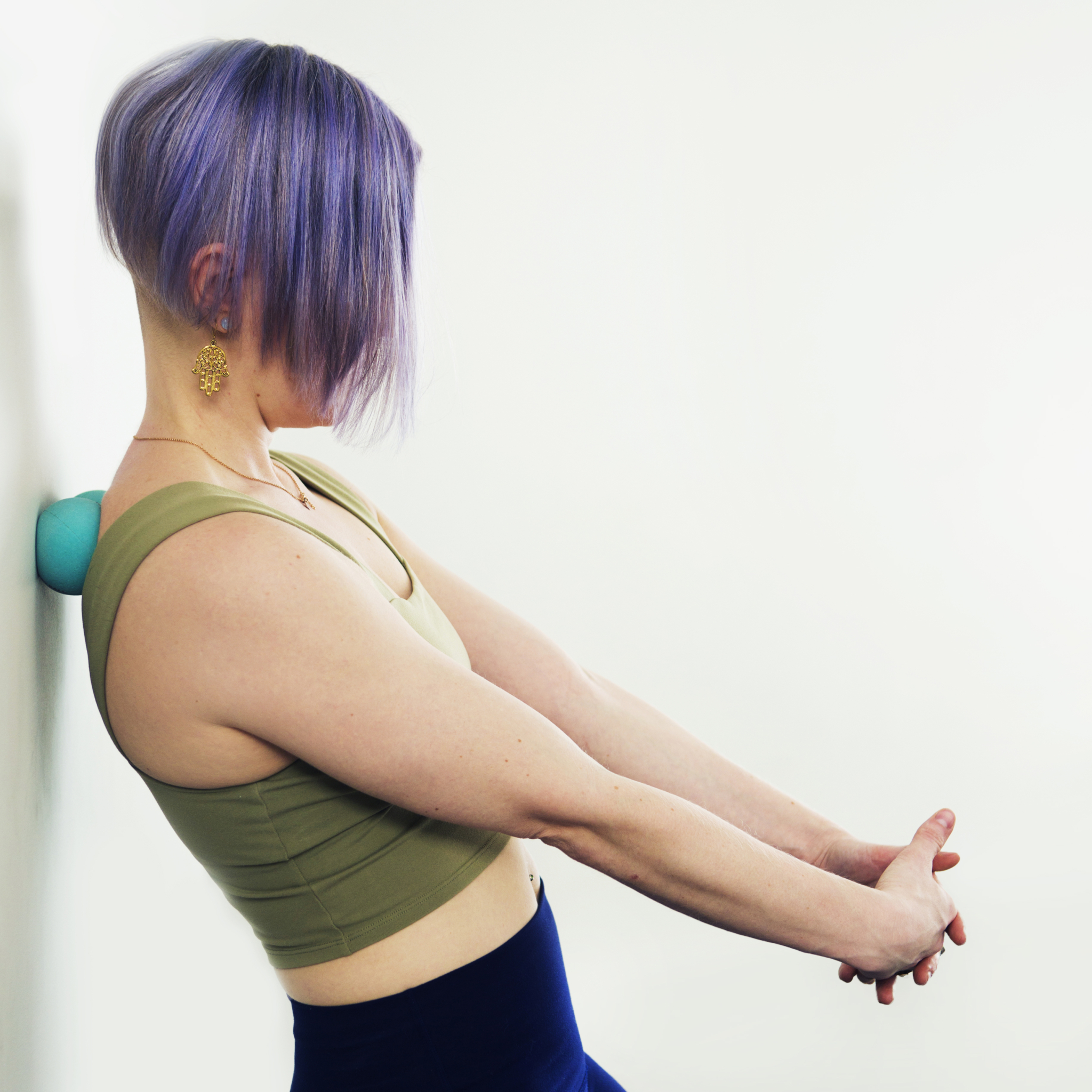 Restore and Rest (+Nidra)
This class is great for: All Experience Levels
Level of effort: Low
Have you ever wanted to stay longer in Savasana?  Now you can!  This deeply restful, stress-melting practice is the perfect antidote for a busy life. Restore and Rest emphasizes simple, supported postures, mindful movement and overall relaxation in an effort to recharge your body and soothe your nervous system. You will also spend time being guided through Yoga Nidra, a state of conscious deep sleep. In this practice, comfort and ease will be encouraged.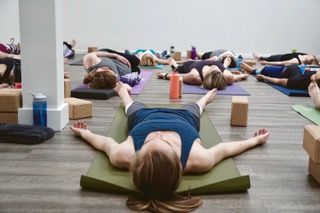 Private Class Instruction
In private instruction, you will receive one-on-one teaching and coaching on the style of yoga that you are most interested in. Private instruction is great for beginners or someone who wants to expand and deepen their practice.
Learn more about our private class packages here!