TULADHARA YOGA TEACHER TRAININGS AND YOGA IMMERSIONS FOR THOSE WHO WANT TO TEACH AND THOSE WHO WANT TO LEARN MORE!
BECOME A TEACHER, STAY A STUDENT, EXPERIENCE TRANSFORMATION!
Book your free no obligation 30 minute Discovery call to see if Yoga Teacher Training or the Yoga Immersion is right for you!
Immerse Yourself in this life-changing experience!

Learn, Grow and Build Your Community!
The main requirement for this teacher training is a deep commitment to YOU!
As the premier Yoga Teacher Training in the South Sound, we are the only studio to acknowledge the need for two separate learning paths. One path is for the aspiring yoga teacher who wants to find their voice and one day lead a class, and the other path for the experienced practitioner who just wants to deepen their knowledge and practice of Yoga, but doesn't want to learn the elements of teaching a class. Students of all levels are encouraged to use this yoga teacher training to continue a journey of personal exploration and connection to enhance a current yoga practice and/or become a yoga teacher.
Whether your goal is to teach or explore the depths of your yoga practice, Tuladhara's Yoga Teacher training will be an incredible and soulful experience that will be inspiring, challenging, and transformative! 
How it Works: One Training – Two Paths
Together as one cohort, you'll begin the training journey together.
Those who do not wish to teach will end their training time having completed 56 hours of continuing education credits.
Those who wish to teach will continue on for teaching skills and more modules to complete the 200 hours, to become eligible to register with Yoga Alliance.
Our curriculum is balanced and comprehensive for teachers and experienced practitioners. We are the only studio in the area to create two separate learning paths within one training cohort to include options for those who want to teach, and those who just want to deepen their personal practice. 
Both paths of the program include:
PHILOSOPHY + BEYOND: 

A broad understanding of

Y

oga's rich history and philosophy as well as  practices such as meditation, breath work, mantra, 

ASANA – PHYSICAL PRACTICE: 

You will advance your study of the physical asana practice and learn how to break down poses including proper alignment, benefits, and contraindications of the poses
ANATOMY + THE BODY: 

Understand the principles of anatomy and body mechanics as well as learn about the subtle body and energetic anatomy.

OFF – THE-MAT APPLICATION: t

eachings on how to apply principles of

y

oga in your daily life
Teaching Path Also Includes:
TEACHING SKILLS: l

earn the most effective way to cue postures, breath, and meditations.

SEQUENCING: 

Learn how to sequence and teach a full 60-minute yoga class

FINDING YOUR VOICE: 

Discover and cultivate your unique voice, both as a teacher and in your daily life
2023 February Teacher Training
Learn More about Our Curriculum
"Tuladhara YTT for me connected the dots. The training was transformative on so many levels. The numerous possibilities were brought to light. There were various avenues of the individual aspects intertwined and connection to each other. The YTT gives you a deeper understanding of yoga. The format in which the program was held is perfect, through it I truly learned so much. The facilitators, wow, they are so gracious and always held space with an open heart. They are supportive, encouraging and excited to share their knowledge. For someone that wanted to get off the bus a few times, the end result was me learning more that I ever imagined and wanting to learn more. What a great journey to take!" -Jackie, 2022 Graduate
 WHY CHOOSE TULADHARA FOR YOGA TEACHER TRAINING OR A YOGA IMMERSION?
There are a lot of programs out there, why choose us? First, we have years of experience in learning and teaching, making our teachers some of the most dynamic, knowledgeable,  and experienced teachers in the area.
Our teaching staff is diverse with knowledge stemming from many different lineages of Yoga and your training will reflect that diversity. We believe in the power of this process and invest fully in its integrity. It is not just our goal to train you to "teach" a class, but to help you understand the depth of the practice and to be able to tailor it to your future students if that is the path you decide to take.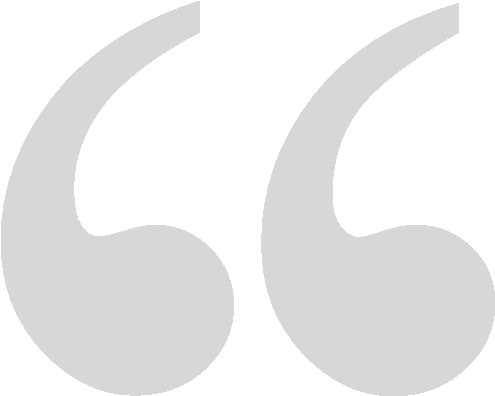 Alycia P. Graduate 2021
I could not have imagined a better experience for teacher training. The program director and the other teachers, at Tuladhara Yoga Studio, put in so many hours with us, and were incredibly generous with their knowledge. The collective intention for the YTT students, to thrive and succeed was apparent all through out the 200 hour training. I didn't know if I wanted to teach Yoga when entering into teacher training. Mid way through though I was connecting more and more with the roots of yoga and what it meant to me. So much so that my desire to share it with everyone soared. Tuladhara Yoga Studio offers a beautiful and well thought out teacher training, with kindness, generosity, and expertise! I would take this teacher training again and again if I could!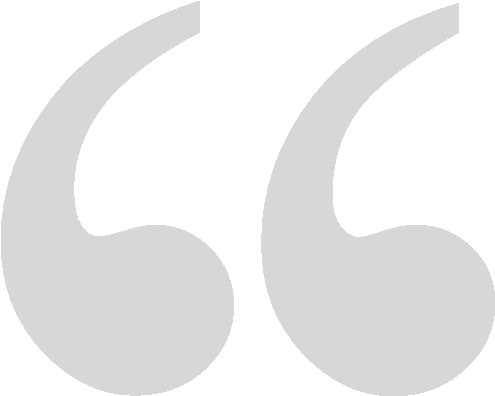 Andrea Steele, Graduate 2019
My time at Tuladhara Yoga studio as an YTT was one of the best times in my life. The mentors/teachers were very knowledgeable in yogic philosophy and adhering to the integrity of yoga's roots. I learned about Hinduism, Buddhism, Ayurveda, Chakras, different styles of yoga, etc. They were thorough in teaching the anatomy of the body, the yoga poses in relation to the anatomy of the body. They taught that all bodies are different and we should teach through a lense of honoring this. We had hours of learning how to perform hands-on-assists among our peers. They taught us how to put a class together efficiently and made sure we graduated with confidence to teach a yoga class. I loved my time here and highly recommend their YTT program.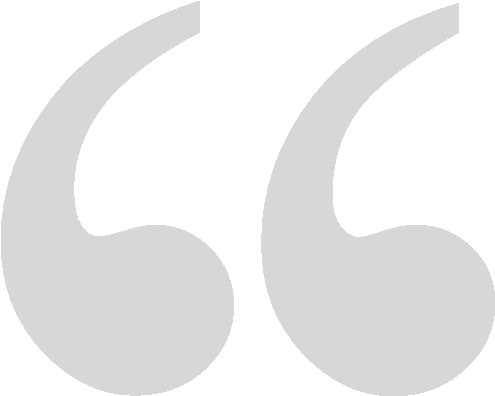 Cynthia Ocampo, Graduate 2020
I appreciate that they were very much flexible and respectful or our times especially when COVID-19 hit. I also appreciate that the program/syllabus was not intimidating and was designed to be friendly and for students to be comfortable with it so we easily understand it. The program was very inclusive and accepting of everyone.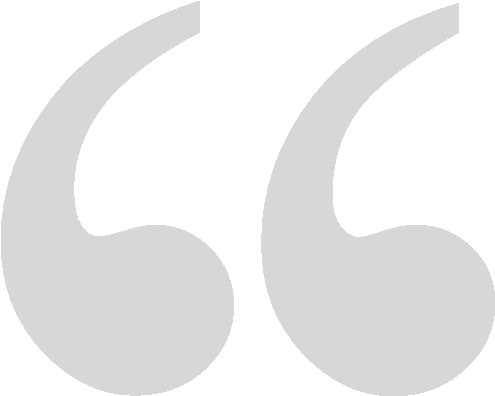 Tessa Bondi, Graduate 2018
Yoga teacher training is as much about learning about yourself as it about deepening your knowledge of Yoga. Tuladhara YTT holds the trainee with warmth and love, providing a holistic environment to expand your yoga journey.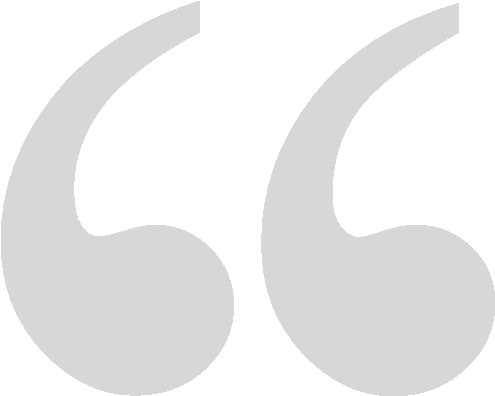 Briana M, Graduate 2019
Tula provided a broad understanding of the history, philosophy, and current schools of thought pertaining to Yoga. I truly have a deeper understanding of yoga as a whole, thanks to this amazing program.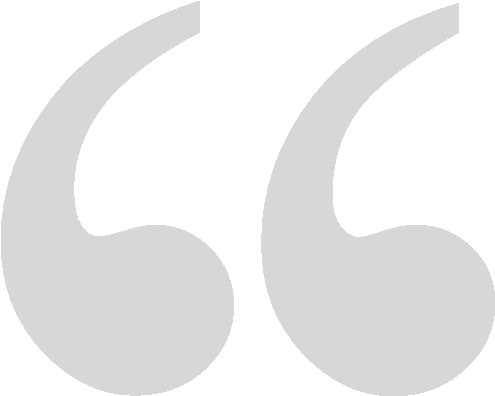 Michelle V, Graduate 2019
I couldn't have picked a more aligned studio to complete my 200 RYT. Tuladhara not only provides a spiritually safe space for fellow yoga teacher trainees but also emphasizes the teaching on the other 7 limbs of yoga rather than just the asana practice. I thoroughly enjoyed my training experience here.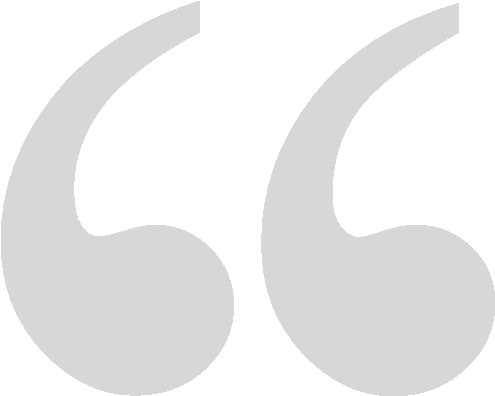 Shellsea G, Graduate 2018
This program has completely changed my life, It has given me a new perspective on yoga and life itself. Im incredibly grateful for all of my teachers. It was an amazing experience.
TRAINING THAT IS DESIGNED TO FIT YOUR BUSY SCHEDULE AND YOUR GOALS
Our part-time 200 Hour Yoga Teacher Training Program is the best choice if you have commitments to work, family, and other activities during your course of study. Our curriculum offers structure for an ideal learning environment, but also flexibility to meet your busy scheduling needs.  
Spring 2023, Option 1
YOGA IMMERSION: Path for learning without teaching
This training is right for you if you want to deepen your knowledge and understanding of the practice of yoga, if you want to apply yogic principles in your daily life with greater commitment, and you are sure you don't want to be a teacher. Our Spring program meets an average of 2 Weekends Per Month for 5 Sessions over 2 months. Training is held on Saturdays and Sundays only. 
10 spaces available, those completing this program do not receive a certification, but can earn continuing education credits through Yoga Alliance if applicable.
Dates: 
February: 2/10-2/12, 2/24-2/26 (Friday, Saturday, Sunday)

March:  3/11-3/12, 3/25-3/26  (Saturday, Sunday)

April: 4/8-4/9 (Saturday, Sunday)
General Times:
Friday: 5:45-9:30 (2/10 & 2/24)

Saturdays: 11-5

Sundays: 10:45-4:45
Spring 2023, Option 2
GET YOUR CERTIFICATE TO TEACH: Path for learning and teaching
This training is right for you if you want to deepen your knowledge and understanding of the practice of yoga, if you want to apply yogic principles in your daily life with greater commitment, you think you may want to teach yoga in the future. Our Spring program meets an average of 2 Weekends Per Month for 9 Sessions over 4-1/2 months. Weekends are Friday-Sunday. 
16 Spaces Available.  Graduates of this program will be certified yoga teachers through Yoga Alliance.
Dates
February: 2/10-2/12, 2/24-2/26

March:  3/10-3/12, 3/24-3/26

April: 4/7-4/9, 4/21-4/23

May: 5/5-5/7,  5/19-5/21

June: 6/2-6/4
Graduation Day is 6/4/2023
General Times:
Fridays: 5:45 – 9:30pm

Saturdays: 11-7pm

Sundays: 10:45-6:45pm
TUITION, COSTS, AND PAYMENT PLANS
Below you will find the tuition, costs, and payment plan information that we offer. It's important to us to offer ways for those who want to take advantage of our program to be able to do so. We have several options for payment plans. We also are a MYCAA approved program.
Yoga Teacher Training Tuition: $3397
You must apply and be accepted for our program. We require a $500 non-refundable deposit to hold your space. This goes toward your tuition cost.
Pay in Full by November 15 and receive an early payment discount of $300 .  To qualify for this discount you must pay in full with your registration by November 15 for the February 2023 program.
You will be provided with a comprehensive binder of materials, however, we ask that you purchase supplemental reading materials. Books will cost you approximately $90.
We are an approved MyCAA program.
Tuition fees include a 16 class pass at Tuladhara Yoga for the duration of your course, and an interactive manual. Some additional reading will be required. Course fees must be paid in full by the commencement date of the program. There will be about 2-3 hours of homework per week. You must complete all assignments and attend all training by the graduation date in order to receive your certificate. If you have extenuating circumstances and are unable, you may incur additional training and practice costs.
Yoga Immersion: $1197
The cost for the immersion includes 5 weekends of training totally 56 hours and is not eligible for a teaching certificate. 
If you want to take advantage of some but not all of the program, the cost for each weekend is $325
Registration once placed is non-fundable per our refund policy. 
Payment Plans for Teachers
Our intention is to find a plan that works for everyone. Please contact us directly at info@tuladharayoga.com to discuss how to best set up your individual payment plan option.
Complete the application and once accepted, you will be asked to pay in full or provide a non refundable deposit. You may submit your deposit by check, cash, or credit card. Deposits are processed upon acceptance into the training and are non-refundable once accepted.
Acceptance Notification: Applicants accepted will be notified via e-mail. All accepted applicants must confirm their registration via e-mail.  Please email info@tuladharayoga.com. You can make your payment in person to the studio.  Payment plans will be accepted with a credit card on file and an agreed upon automatic draft date for payments.
LET'S GET STARTED!
Submit your online application today!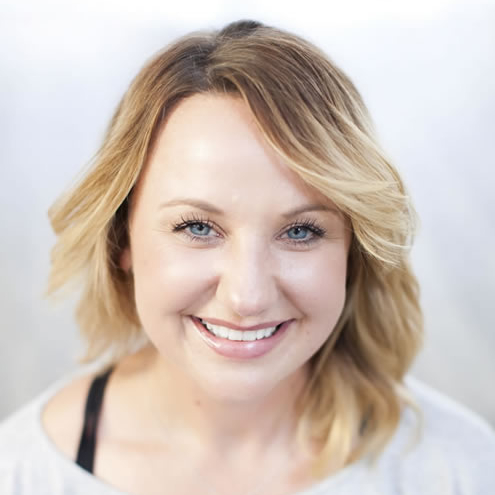 Alicia Barrett - E-RYT500
Training Director/ Lead Instructor
Alicia Barrett is someone that has benefited from the transformational and healing power of yoga and wants to share her passion with her community. Her path to Yoga has not been a traditional one. She received her BA from Western Washington University in 1998. She soon after fell into her first business role working as Regional leader a smaller retail chain. In 2004 she left that role and went to work for a large Fortune 50 retail company in an executive role where she held many positions including a position leading international expansion efforts in Vancouver, BC. She was known for great business results, the ability to develop talent through great coaching, and building great teams through promoting inclusion and team work. Although her Yoga practice had always been a big part of her life, she felt that something was missing and decided, in 2014, to pursue her 200 hour Yoga Alliance accredited teacher training certificate through Semperviva Yoga and in 2017 received her 500 hour advanced certification. She has had the fortune to train with well known teachers such as Sean Corn, Sienna Sherman, Michael Stone, Max Strom, Rolph Gates, Bernie Clark, Tina James and many others.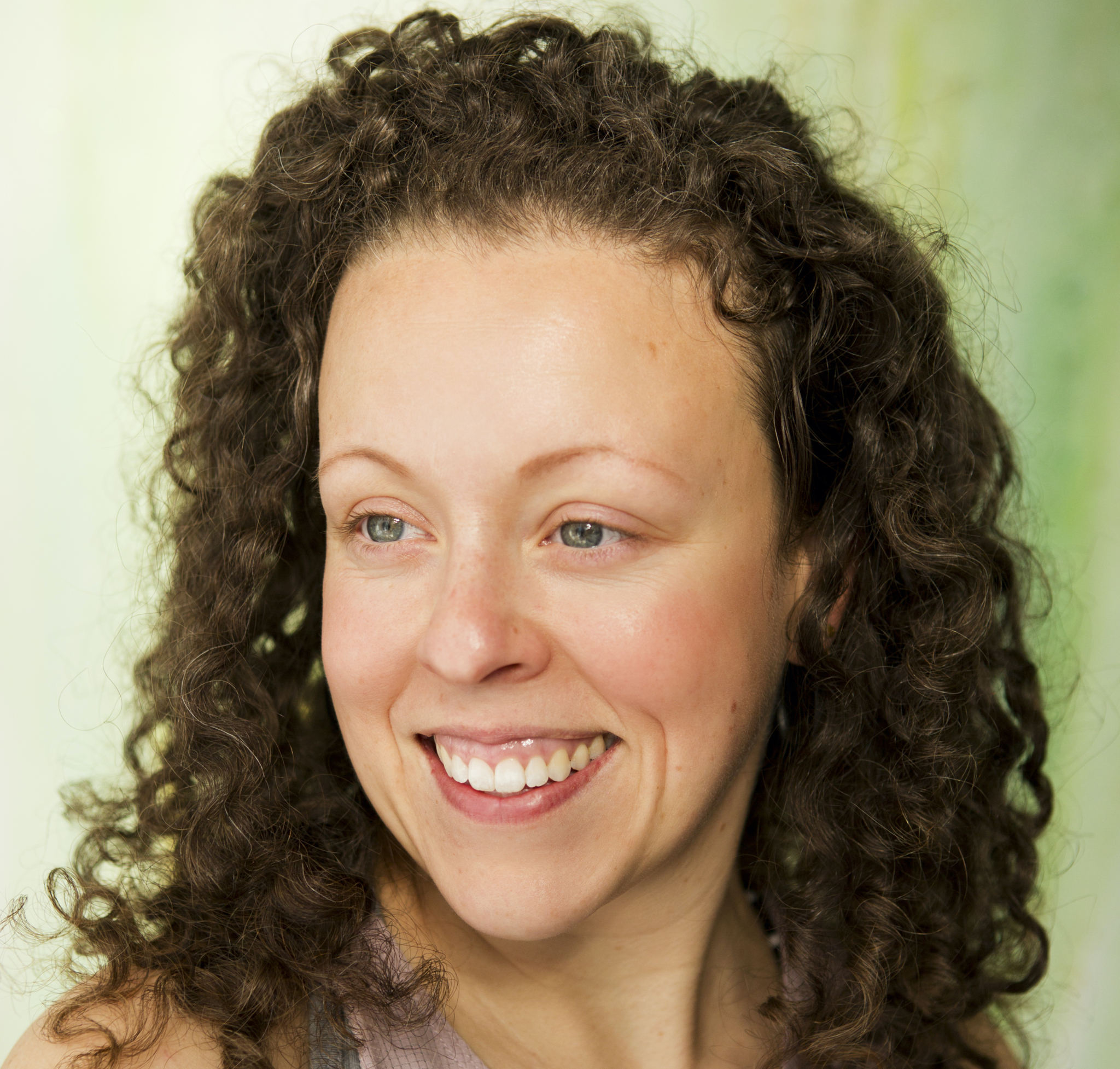 Story Gilmore, E-RYT200
Assistant Lead Faculty
Before I had a consistent yoga practice, I would find myself coming back to the mat again and again when I needed sanctuary.
With life struggles happening and emotions swirling, my yoga mat and the many studios I found myself in became the way and the places I did the hard work, the healing. I came to yoga when I needed it in a very reactionary way. I used the physical practice and release of the yoga asana to heal the hurt and get to a point of, "ok, I'm good," then moved on again and away from my mat until the next emotional battleground. Eventually the cycle became tiring and I had the thought, "Why do I have to keep starting over? Why does the sense of peace and contentment keep slipping away?" I sought my teacher training experience as a way to deepen my own practice and understand more of what yoga offers. There is always more to learn, but having been exposed to more depth and seeing the benefits of yoga play out in so many different ways I knew immediately I wanted to teach and to share what I've learned. Yoga offers a way and a place to hit pause- to expand the space between what occurs and how we proceed. Through teaching, I hope to help others find space to pause.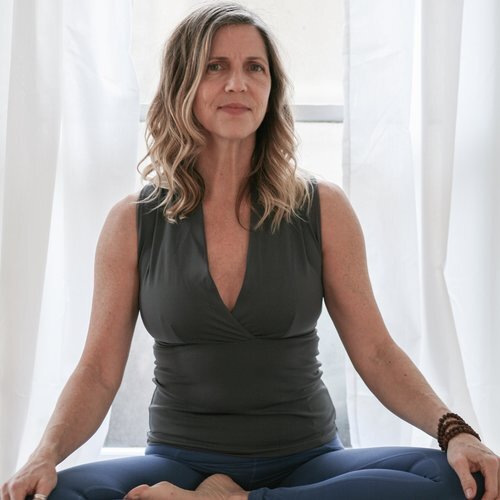 Kathleen Brooks, E-RYT 500
PRONOUNS: SHE/HER/HERS
I discovered yoga 20 years ago and began more serious study with my teachers Amy Petty and Noah Mazé 12 years ago. Yoga asana, pranayama, meditation, and yogic philosophy have enriched my life in ways I could never have imagined. I have experienced yoga as a powerful tool for self transformation, and it's a joy to share my experience and knowledge with people of all levels and backgrounds.
My classes are fun, challenging and inclusive. I break down challenging poses to make them accessible to all students through thoughtful sequencing and precise cues that lead toward a peak pose. We strengthen and stretch the areas needed for a pose, allowing students to discover poses they may not have found accessible before. I highlight the qualities required to embody different poses, and I offer opportunities for self study and reflection to help students find the transformation they are seeking, on and off the mat.
Kathleen completed her  300HR training advanced training with Noah Maze.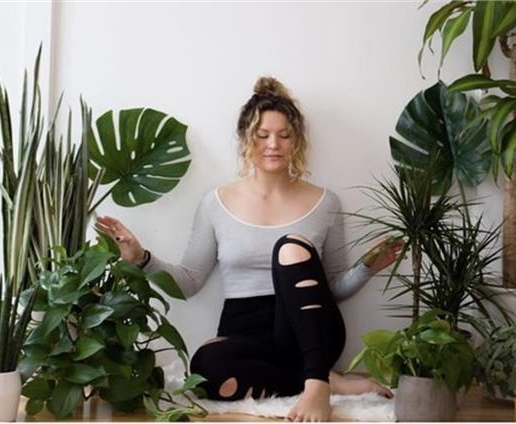 Shan Maher, E-RYT200
E-RYT 200 HR | SUP YOGA CERTIFIED
PRONOUNS: SHE/HER/HERS
Shannen first found yoga five years ago while going through a difficult time in college. Her therapist had recommended that she take a class and she was hooked right away. Shannen started karma yogi-ing at the studio and a year later found herself in the midst of a 200 HR training. She knew yoga would forever be apart of my life but had no idea the incredible journey she was about to embark on.
Yoga has taken her to places in which mentally and physically didn't know were possible. It changed the course of her life and has shown her how to lead with love and a grateful heart.
Shannen's classes are intuitive based movement practices that offer a dynamic way to not only stretch/strengthen but also discover the hidden pockets of space within the body that we have yet to tap into. She is obsessed with transitions and like to encourages her students that the breath is the boss of our practice. Every movement we make is breath led. The deeper we tune into the breath, the more we can explore and create more space within.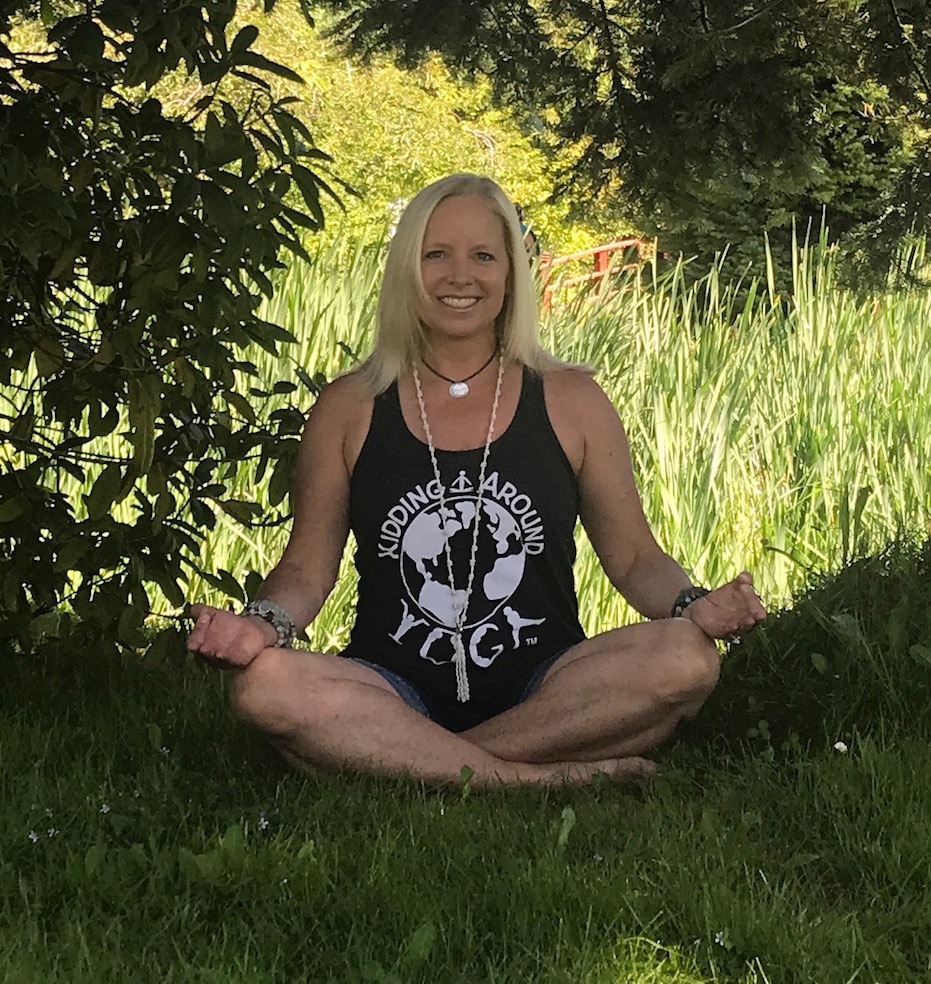 Kristi Fischer, BSPE, NSCA, 200 RYT, RCYT
ANATOMY AND PHYSIOLOGY
I have been involved in the health and wellness industry most of my life. In 1994 I graduated from Pacific Lutheran University with a Bachelor of Science in Physical Education and began working as a personal trainer. That is something I continued to do through the years and I have maintained a certification through the National Strength and Conditioning Association (NSCA).
My yoga journey began in the late 1990's when I found Bikram yoga, and I continued to practice that along with Vinyasa style classes for many years. After having my boys (who are now 11 and 12), my focus switched to children's fitness, where I taught Boot Camp for Kids, Healthy Kids in the Kitchen and Girls of Strength classes here in Gig Harbor. I also taught preschool for a few years and during my last year of teaching in 2017 I got certified with Kidding Around Yoga as a children's yoga instructor. That fall I decided not to go back into the classroom so I could focus on teaching kids yoga. In December 2018 I finished my 200 RYT with Expand Yoga and in 2019 I got my 95-hr RCYT. I taught adult Vinyasa classes at Santosha Yoga here in Gig Harbor and have worked with many of the schools in the Peninsula School District teaching yoga during PE. I also work with Harbor Montessori School teaching Yoga and Mindfulness enrichment blocks. Currently I also work for Kidding Around Yoga as the Licensee Director as well as a trainer. We teach 2-day trainings for those interested in becoming certified to teach kids yoga. I am also part of a small team who lead professional development workshops for educators who want to include yoga, meditation and mindfulness into their classrooms.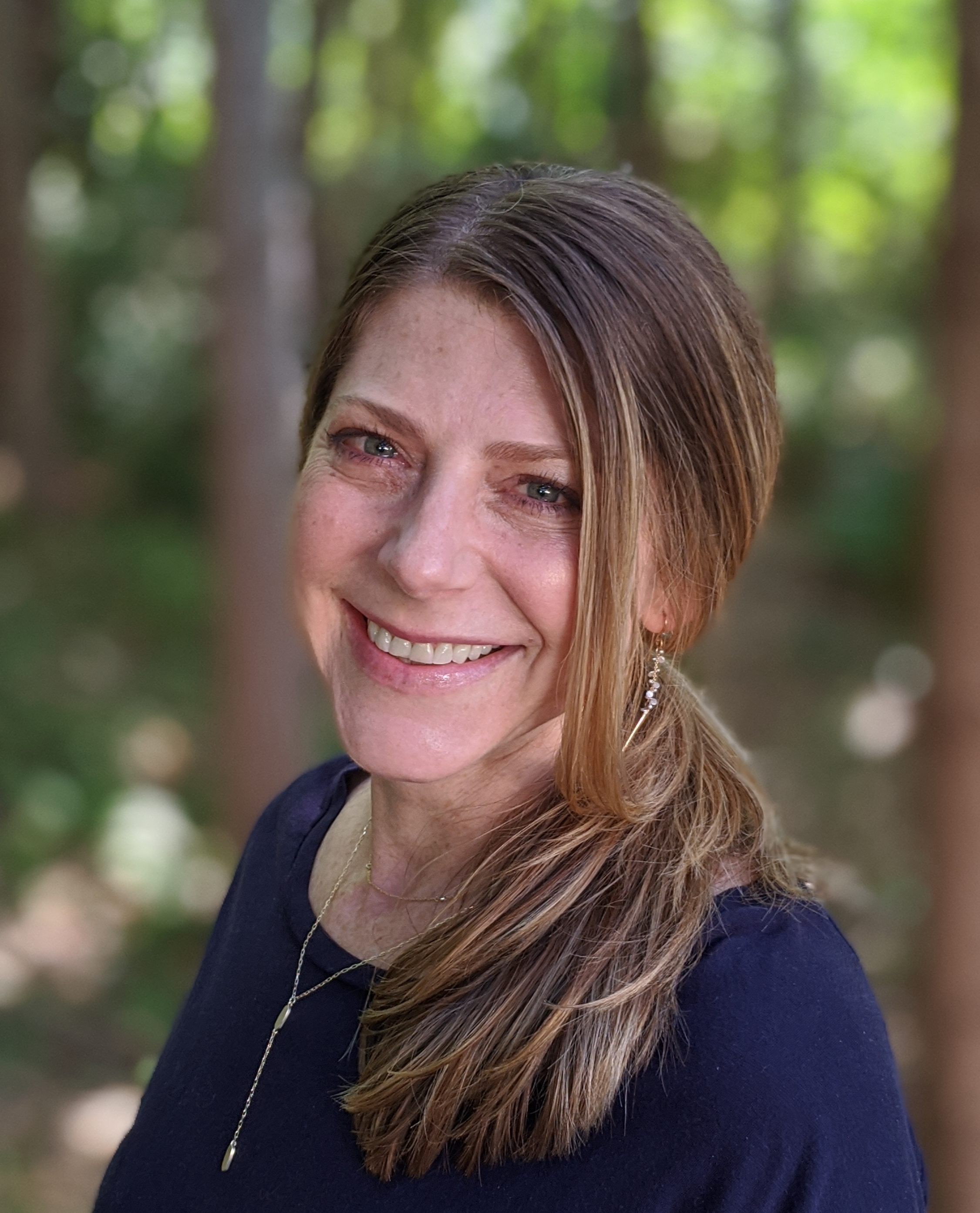 Michelle Walendowski, PT, DPT, PYTC, RYT200
ANATOMY AND PHYSIOLOGY
Michelle was introduced to yoga in 1995, immediately fell in love with the practice, and began teaching in 1997. She considers herself a perpetual student with a deep love of learning and a reverence for the body-mind-spirit connection. As a physical therapist and former professional dancer, her teaching incorporates extensive knowledge of anatomy & rehabilitative science along with unique insight into the subtleties of human
movement. Michelle encourages individual exploration and supports each person in finding their optimal balance of effort & ease. She believes in the transformative power of showing up on the mat – and in life – with a beginner's mind and an open heart. Michelle has a Doctor of Physical Therapy from the University of Puget Sound, a Master of Fine Arts in Dance from Temple University, a Professional Diploma in Dance Studies from Trinity Laban Conservatoire of Music and Dance, and a Bachelor of Arts in Anthropology from University of California, Davis. She received her 200 hour Yoga Certification through Yoga Arts and is currently a Professional Yoga Therapist Candidate through the Living Well Institute.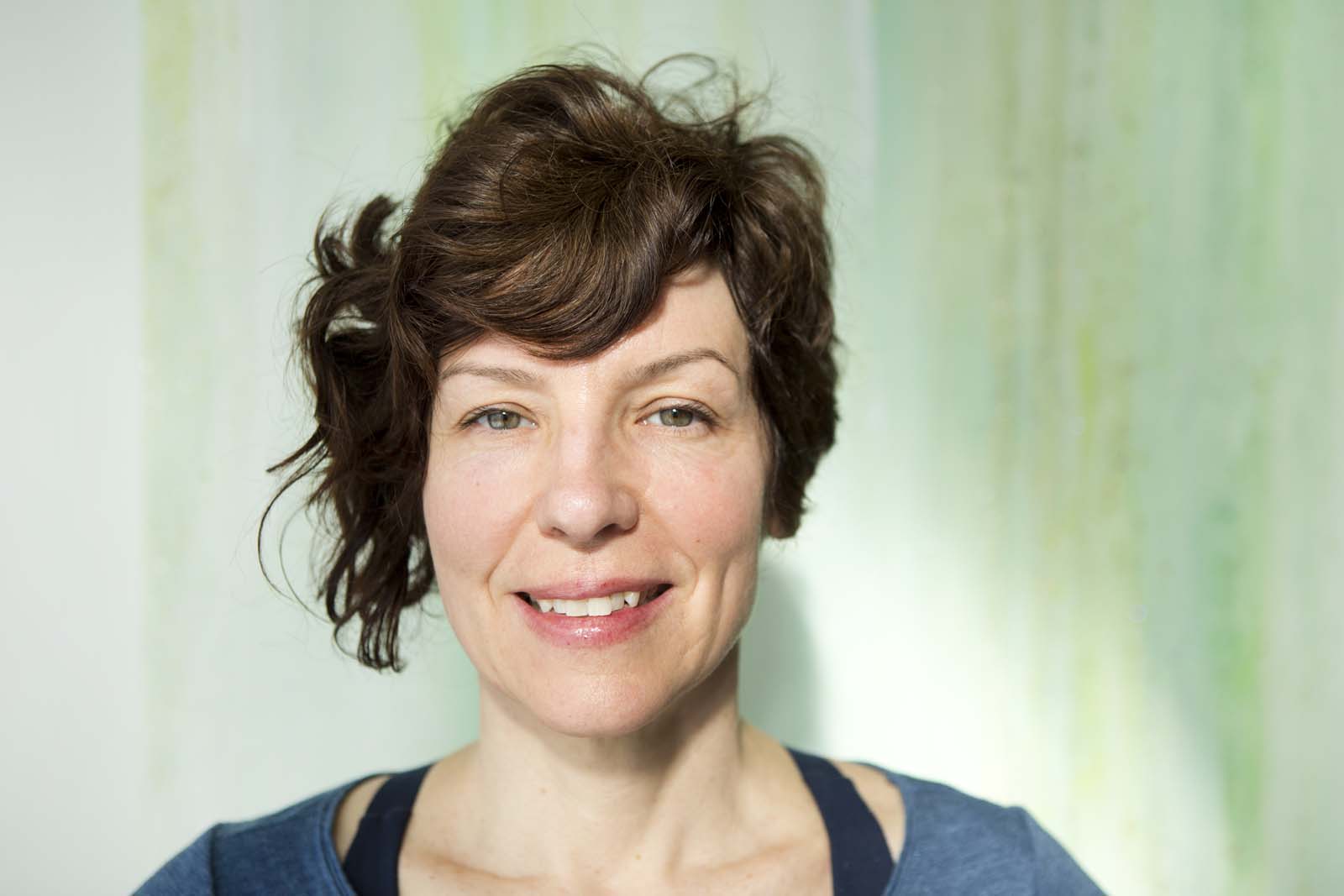 Kara O'Toole, E-RYT500
Kara O'Toole E-RYT® 500 brings over 30 years of dance teaching experience to her yoga classes and is devoted to sequencing aligned poses with a joy of movement and breath. Her love of yoga has been building for over 20 years and her practice has been fueled by the restorative power yoga has had in her life as a retired professional dancer. Kara has studied with many inspirational yoga teachers, most significantly Gina Caputo, Shiva Rea, Troy Lucero, and Djuna Mascall. Kara holds an MFA in Dance from the University of Washington and moved with her family to Tacoma from Orcas Island. She was Artistic Director at the Tacoma Urban Performing Arts Center (TUPAC) and currently teaches Dance for Parkinson's for the Seattle Theater Group and is studying Yoga Therapy with Brandt Passalacqua. She is honored to be part of the inspired community at Tuladhara Yoga.
Questions?
Complete this interest form to get your questions about teacher training answered. Then when you're ready, easily submit your application online. Want to know more? Attend one of our upcoming info sessions. 
Yoga Teacher Training or Immersion Interest Form